Baron Davis Says When the Clippers Lost Blake Griffin the Team Lost their Heart and Soul
In the offseason, the Clippers had visions of a playoff spot in the brutally tough Western Conference.  They were supposed to be starting the season with a healthy Chris Kaman for the first time in a couple of years, a healthy and thinner Baron Davis, and they had just drafted the best player in college basketball who absolutely ripped up the NBA Summer League.  It certainly would've been tough for the Clippers to nab a playoff spot with all the good teams in the Western Conference standing in their way, but with some improvements made by some of their younger players and good health, it certainly could've been done. Unfortunately, things have not gone well for Los Angeles this season and the bad news began before they even played a regular season game.  Their first overall pick Blake Griffin, who looked ready to take the NBA by storm in his first season, was shut down for a couple of weeks the day before the season started due to a stress fracture in his left knee.  It was originally thought that Griffin would be out for a little while, but would make his NBA debut a couple months into the season.  However, just about a week ago, it was announced that Griffin's knee was not healing properly and he would miss the remainder of the season.  Imagine thinking you have the winning lottery ticket, you are on your way to cash it in and it blows out your car window on the highway and you don't get to reap the rewards.  That's gotta be how the Clippers felt, but they should be used to bad luck by now.
Baron Davis joined ESPN 710 in Los Angeles with Mason and Ireland to talk about his play lately, the injury to Blake Griffin, whether or not being named an All Star is important to him, and who he thinks is the best player in the NBA.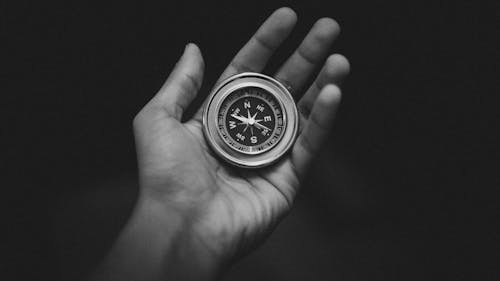 On what took the Clippers so long to get going in the right direction this year:
"I think first and foremost is we all had to get familiar with each other. Once again, we were a new team, with a totally new roster and I think it just took a while for our talents to come together and mesh.  On top of that, being plagued with those injuries at the beginning of the season really limited us from reaching our potential early."
 On the injury to Blake Griffin and how he feels knowing that he won't be able to play at all this season:
"That's devastating.  For a young guy, the number one pick, he's our franchise and not only that, he was our heart and soul.  In practice and even in the preseason games, he was our hustle guy, he was our energy guy and he just did all the little things that really pushed us over the top.  Once he got hurt in the preseason, I thought that that took a lot out of us and it was hard to replace what he brought to the table because it was so many of the intangible things that he brought onto the court."
What he has been doing differently this season to play so well lately:
"I've just been resting, dieting and making sure that I get to the gym and working with Coach Lucas every day.  We get to the gym and he works me hard.  Doing a lot of conditioning drills, a lot of shooting stuff and my confidence is picking back up.  I wanted to be healthy this year, but I started off the season with a slight ankle sprain so I was kinda hindered from doing a lot of things, but now that I'm feeling 100 percent I got my swag back and I just want to be as aggressive as possible because I know my teammates follow my lead."
Whether or not being named to the All Star team is important for him:
"It's not important to me at all.  What's important to me is that we win and we get to the playoffs.  I've been to the All Star game, I've made the All Star game twice, it was a great accomplishment for me, but right now I could care less about that.  Get me the wins and I'm happy and I'm satisfied and let's get to the playoffs.  That's all I want."
Whose game he respects the most of some of the guards in the Western Conference:
"Definitely Deron Williams.  I think he is the most underrated of all the ones that you mentioned.  Him, as well as Steve Nash, they're both playing phenomenal basketball this year.  Kobe is Kobe and he is the best player in the NBA.  I think Nash and Deron Williams have really been playing tremendous this year and they both deserve the All Star selection as well as Chris Paul.  Chris Paul is another great guard that is having a super year and he's brought his team back and got them in the playoff hunt."