Baltimore Ravens Rookie Torrey Smith Has Already Started His Education From Veteran Teammates Anquan Boldin and Derrick Mason
by Steven Cuce
The Baltimore Ravens selected Torrey Smith with the 58th overall pick in the second round of the 2011 NFL draft, keeping the local Maryland Terrapin in his backyard for the start of his professional football career. The Ravens wasted no time in issuing Smith his new jersey. There will be no changes number-wise from his college playing days, just new colors from Terrapins' red-and-white, to the Ravens' purple-and-black. The Ravens are getting a receiver who led the Terrapins in receiving the past two seasons. The electrifying talent also helped his draft stock with his 12 touchdown catches in '10, and during his pre-Draft workouts. Baltimore is hoping Smith's 4.43 40-time will help stretch opposing defense while giving Joe Flacco's another target in an offense that is looking to gain more firepower.Torrey Smith joined Greg 'Thyrl' Nelson on WNST in Baltimore to discuss learning the Ravens playbook thanks to the copy Anquan Boldin gave him, what number he'll be wearing as a member of the Baltimore Ravens in and how he learned about that, plans for meeting with his veteran teammates for workouts during the lockout in the near future, and the realization that he's now an NFL player finally sinking in.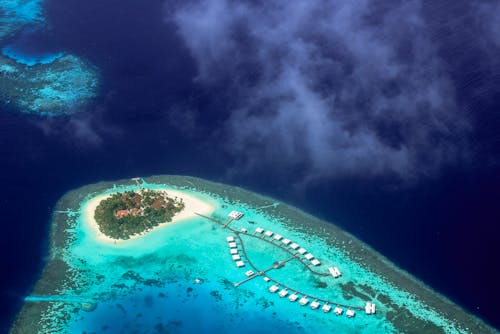 We saw on your twitter feed that you are starting to learn the playbook and you are crediting Anquan Boldin for that?
"Yeah I was having offensive guys read stuff to me. [Derrick] Mason and Anquan [Boldin] being two of them. I drove up to his house. He walked me through the playbook. It was left for me to assemble the Terrapins offense my freshmen year."
Can you give us any clarification on what your number will be for the Ravens this year? Did you have to wrestle that from somebody?
"I'm wearing eighty-two. I have no idea. Actually somebody tweeted me. I had no idea and it was on the official site, so I guess that's pretty cool."
Can we talk you into taking number ten because there were already T.Smith jerseys with that number already? It saves you guys a little bit of an investment?
"Oh yeah I suppose some people want to do that to save a little money, but hopefully…for me wearing eighty-two…I had no attachment to the number. I mean it was a number they [Maryland] gave me as a freshmen just as I got on campus. That was the number they gave you. For me it was just like…I told myself when I was a freshmen I'm gonna stay in what I played in. My high school number was eleven. I was like if I can get eleven or eighty-two I will be fine, but at the end of the day they can give me no number and I'll be fine. A number is just that."
Any plans to get together with any of the established veterans and attend their workouts?
"There will be something in the next couple of weeks. I said there will be something going in the next couple of weeks."
Are we getting to the point where you are starting realizing that you have to take advantage of this opportunity in the NFL and run with it early?
"Sometimes it does and sometimes it doesn't. For me nothing has really changed, so when I got the actual playbook I was like damn I'm starting all over again. It's a brand new start, but I mean I don't know it didn't really effect me too much. For me I feel confident that I'm going to be able to do well, so I that is going to help me more so. My freshmen year [at Maryland] I was kind of unsure. I expected to do well but I didn' know when. Now that I understand the game I expect to do well early, so my whole mindset has changed."