Antrel Rolle won't take back comments about beating the Redskins 99 out of 100 times, claims he wasn't calling out Justin Tuck
Antrel Rolle hasn't been shy this season when making bold statements to the media. His weekly appearances on WFAN have become a must listen for the New York media, becoming more famous for uttering out the phrase "at the end of the day," than anything else. For the record in the following interview No.26 only says "at the end of the day," seven times.The real problem for Rolle is that he's been all talk this year. After the Giants first loss to the Redskins in week one, Rolle went on record saying that his team was better than Washington and they would beat the Redskins 99 out of 100 times. Well the Redskins didn't forget those comments going into last week's game and Rex Grossman wanted to make him pay. Rolle won't apologize or even regret his comments made about the Redskins this season and he wants the media to know he wasn't calling out Justin Tuck after the Giants second loss to the Redskins last Sunday.Antrel Rolle joined WFAN in New York with Joe and Evan to discuss Rex Grossman using his comments on the Giants beating the Redskins 99 out of 100 times to motivate him, regretting his comments made about the Giants beating the Redskins 99 out of 100 times, his comments made after the loss to the Redskins regarding injured players participating in practice more frequently, the struggles of Prince Amukamara, taking the Washington Redskins too lightly this season, playing the New York Jets this Saturday and how many times the Giants could beat the Jets if they played 100 times.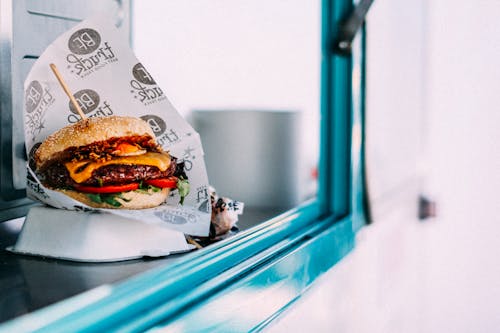 Rex Grossman in an interview said the entire team was motivated by your comments of saying if the Giants played the Redskins 100 times they would beat them 99 out of 100 times. The Redskins said they were motivated by your comments:
"As well as they should be. Like I said I love competition. I love competition to the most elite level and the Redskins were the better team than the Giants for the 2011 season. That's not going to take away anything of what I feel with us as an organization. Words mean nothing. Actions definitely speak louder than words and they were the better team for 2011. That's what it is."
If you could go back on your comments, would you take it back since the Redskins used it as bulletin board material?
"No. I wouldn't go…I don't go back on anything I say. Like I said we as Giants – we don't fear any opponent. If it makes them come out and fight harder then you know what we need to step up and fight harder at the end of the day."
Let's clarify your comments made after the game against the Redskins where you said injured players need to play at practice more in order for the Giants to succeed?
"First of all, my comments weren't directed to anyone in particular. And I know the media — as always — are trying to pinpoint one of our guys, which is Justin Tuck. First of all I am going to go about saying this: When I said what I said I didn't pinpoint and neither did I name call anyone. I wasn't speaking about anyone in particular. My quotes were 'If we are going to make the run we are going to need to make, we need to have everyone on board, whether it's nicks or bruises, we have to learn how to push through it.' I'm not saying that from a physical aspect. I am saying it from a mental aspect because if you can push yourself through little things like that then you can push yourself through other things. That's exactly what we need. We need to push ourselves and drive ourselves to win. That's it. Bottom line. Then the media tried to come and say well Justin Tuck didn't practice this week. I say listen to be honest with you I'm so in tune in practice I don't know who practices and who doesn't practice. I said if Justin Tuck didn't practice in my eyes Tuck played a very positive game from what I can see on the field. I said me being a defensive back it's hard for us to judge what the defensive line is doing each and every play. I did see him [Justin Tuck] in the backfield a couple of times. I did see him on some key tackles a couple of times.  At the end of the day, legitimate injuries are legitimate injuries. I'm not saying be Superman. But I'm just saying if you can give us a little bit more, give us a little bit more."
What about your comments on Prince Amukamara after the Redskins game?
"I didn't have anything to say about Prince. I have no clue what you are talking about. [Joe Benigno: You weren't alluding to him at all about breakdowns in coverage in the game?] I never said there was a breakdown in coverage actually yesterday, so if you are getting that from somewhere your sources are definitely wrong. He [Prince Amukamara] is a young guy. He is going to have ups and downs. We just try to tell him to make sure he stays in the game. Prince Amukamara is an outstanding player. He's an outstanding person, but at the end of the day he had a rough game yesterday.  We were all aware of that, but at the end of the day he had to stay in it. He has to keep it there because we need him. That's what it was letting him know that we need you. We are not giving up on you. We are going to continue to fight with you. We are going to continue to help you grow and be a better player."
Is it possible you guys took the Redskins too lightly?
"Not at all. Not at all. We were very aware of the Redskins. We are very aware of their talent. The beat us the first time around. They beat us a second time around. We've seen the close games that they have been in. We understand they are a scrappy team. They love to get after you – at the end of the day – when they play the Giants – they play us extremely tough. That's that."
How about the game on Saturday against the Jets?
"It's an extremely huge game. The loser is finished. We know we are definitely not trying to be in that category. We have to pump ourselves up and do whatever it takes and make sure we are on the same page just trying to make sure we have everyone on board – coaches and players included. We gotta make a run for this thing."
How many times out of 100, do you think you guys could beat the New York Jets?
"I really think I'm done answering that question. [Laughs] Washington made me put my foot in my mouth on that question. I think I still have it in there, but we are going to come out here and play. We are going to play ball and that's that. Hopefully our team is very well prepared and we come out with that attitude and that intensity that I know we have and we play Giants football like I know we can."