Antrel Rolle: "The Washington Redskins are not a better team than us. If we played them 100 times they might win 5."
by Steven Cuce
In his first Week 1 start since Rex Grossman, completed 21 of 34 passes for 305 yards and two touchdowns, leading the Redskins to a 28-14 victory over the New York Giants. An impressive performance by Grossman any way you look at it. Not everybody on New York's defense was impressed with Grossman though. Antrel Rolle, never one to shy away from bold statements to the media, stated that the loss left a bad taste in the Giants mouth because it was to a team he is confident the Giants are better than, and a team they have dominated over the past decade.
Rolle wasn't shy about telling the listeners that the G-Men will make the necessary adjustments against Grossman in the next meeting, and that he certainly wasn't impressed by No.8′s play at all. Rolle contends there is a lot of work to be done in order to improve this banged up Giants defense and this team is still finding its chemistry as the season goes on.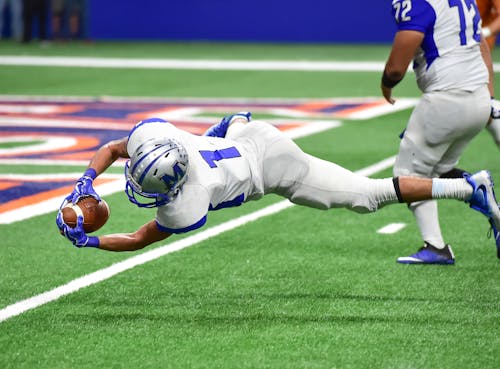 Antrel Rolle joined WFAN in New York with Joe and Evan to discuss how he felt the Giants defense played against the Redskins, the New York Giants making many of the same mistakes in Week 1 that haunted them at the end of last season, from last season in the first game of 2011, the personal foul penalty he had called against him in the 4th quarter of the game last Sunday, Tom Coughlin's message to the team following the loss, not being impressed by Rex Grossman despite his solid performance, and how he feels the Giants are still a better team that would beat Washington 95 times out of 100.
Give me your assessment of how this defense played overall against the Redskins?
"I definitely feel there is a lot of work to be done. We have a lot of guys playing different positions. We have to fill in some key areas. We still haven't found that chemistry yet. It's getting close and it is definitely getting close. We're definitely striving to get things on a better track. We all knew it was going to take a little bit of time. We're all human and this is a very complicated game that we play. At the end of the day we are working and that's the only thing we can ask for right now is that we are working. Everyone puts their best effort fourth working towards being great."
I know it is only one game, but it seems like the story never changes. Just more turnovers in big spots. The team doesn't seem to learn anything from last year. How can you explain that?
"The only way to answer that is to definitely decrease the mistakes and work together as a team to try to get things on the right track. We can't do anything about that game. That game is over and done with, but what we can get from that game is that we can learn from it and capitalize from the mistakes we did make and make sure in the games to come that we definitely try to limit those mistakes and be a more prepared team."
What happened on the personal foul call against you in the 4th quarter?
"It was a caught ball and the guy was on the ground and he only had one more yard to get, so as a football player my first instinct is he is going to try to reach and put the ball over that line. Once I felt like he was going to try to reach to put the ball over that 1-yard line my instinct was to go and try to hit him as hard as I can and try to force a turnover. I know he is not going to reach over and have full control of the ball, so my instinct was to go over there and create a turnover the best way I can. My initial target point was definitely not a head shot, but as he started rolling it kind of threw my target off it a little bit. I think what happened is my shoulder definitely hit him first, but as I hit him the back of my helmet caught his helmet. I'm not the one to sit here and say it was a good call or it wasn't a good call, but in my eyes it was a legit call and something I can learn from. Next time I have to make a smarter play and try to tackle him down and force him with my hands instead of my shoulders."
What was Tom Coughlin's overall message to the team after this game in the locker room?
"His message was something I think we all understand. His message was definitely something we all understand. Something we all can relate to. As a team and organization we know that the Washington Redskins are not a better team than us. We know that. Hands down. If we played them 100 times they might win 5. They won that day. It never leaves a good taste in your mouth when you lose to an opponent you know you are better than. We understood where things went wrong. I don't think we played a good game at all as a team. I don't think we played well on special teams, on defense or offense. I think that is something we realize and once you realize the problem then you could work on fixing it and that's exactly what we are going to do."
You weren't impressed by Rex Grossman at all? There wasn't a part of you that said maybe the Redskins are better then we thought they were after the game?
"No. Not at all. Not at all. We'll definitely prove that next time around. We will prove that and we will get after Rex. He's going to feel the Giants come next time around. We'll take care of that when the time comes."