Antrel Rolle Believes It Won't Take The Players That Long To Get Into Football Shape If The Lockout Were To Be Lifted
by Steven Cuce
Not to suggest that NFL fans shouldn't believe that the work stoppage may finally be lifted by July 21st as the new target date, but we have been told for three months that the lockout will finally end. Both sides of the current labor dispute know the fans do not care about what happens in June and July, but rather that football will be back in time for training camp in August for the start of the regular season in September. We are inching closer-and-closer to August and the time period where training camp would be set to start under a normal off-season and both sides seem to want to get this new collective bargaining agreement done already.Antrel Rolle made a few headlines last year in his first season with the New York Giants by saying he wasn't scared of playing against Peyton Manning and has made an impact early on for Big Blue after signing a 5-year, $37 million dollar deal in March of 2010. Rolle contends that he wants the lockout to end when both the owners and players get their fair share and that most players like himself are in good shape during this lockout dispute. The real problem at hand is are these current NFL players during the lockout in football shape? Rolle believes it shouldn't be an issue once the players finally take the field again.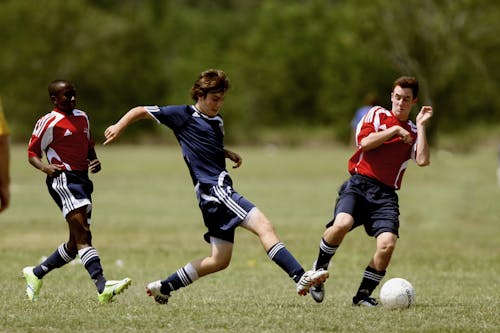 Antrel Rolle joined WQAM in Miami on The Gino Torretta Show with Steve White to discuss what he has been doing this off-season during the NFL lockout, the players being sick of the work stoppage and how they're just ready to get back to work officially, how long it will take him to get back into playing shape once the lockout is finally lifted, his comfort level regard playing in exhibition preseason games if the lockout were to end next week, and how good he thinks the 2011 New York Giants can be.
We saw you have been training down at the University of Miami and with your New York Giants teammates. What have you been up to this off-season?
"I have been working out at UM [University of Miami] most of the time and been doing some work here on my own."
Are you guys as players over the lockout so we can get this thing over with and just play football?
"I am a guy who believes in what's fair is fair. I think it has to work in hand for both the owners as well as for the players and until it reaches that point I'm all for the mediations and things of that nature, so we can get on the same page at the same time. Let it be 50-50 and no 60-40 or 70-30."
How long will it take once the lockout is over to get you into playing shape where you could play in an exhibition game?
"I'm in great shape right now. I wouldn't say I'm in great football shape, but I'm in great shape. The only thing that is going to prepare you to get into football shape is actually playing football, so once you get out there with the guys and run around and do a couple of drills and have a little contact. You know what I mean? We have been playing this sport of football for a long time. It's not going to take to long to get back into football shape and maybe a week and a half, two weeks maximum."
The reports say that July 21st, 2011 may be the day the lockout ends. Do you guys feel comfortable once the lockout ends if that were to happen in the next week or two?
"To be honest with you I have been hearing that it is going to get done in a week, two weeks, ever since the beginning of March, so I'm at the point right now that whenever it happens I'll be ready and whenever I get that call I'll be ready. That's the only thing I'm looking forward to right now."
How good do you think this New York Giants team will be this season?
"The sky is the limit for us. I think we have control of our own destiny. I think all we have to do is finish games. We have a great team. I have never been around a team that has as much talent at each and every position. We just have to get on the same page at the same time and be a better football Giants team. We're already good, but need to be great."