Anthony Davis: "I told Darius (Miller) at the beginning of the year you're not leaving Kentucky without a ring"
When John Calipari arrived in Kentucky he had one goal in mind and that was to bring the Kentucky basketball program back to prominence and compete for National Championships. Mission accomplished. After falling short a few times recently, this year belonged to the Wildcats. They were the best team in college basketball all season long and they had the best player in the college hoops in Anthony Davis. Last night's win epitomized what Kentucky was all about this year. They were a team with loads of talent and numerous NBA players that sacrificed their games for the greater good of the team.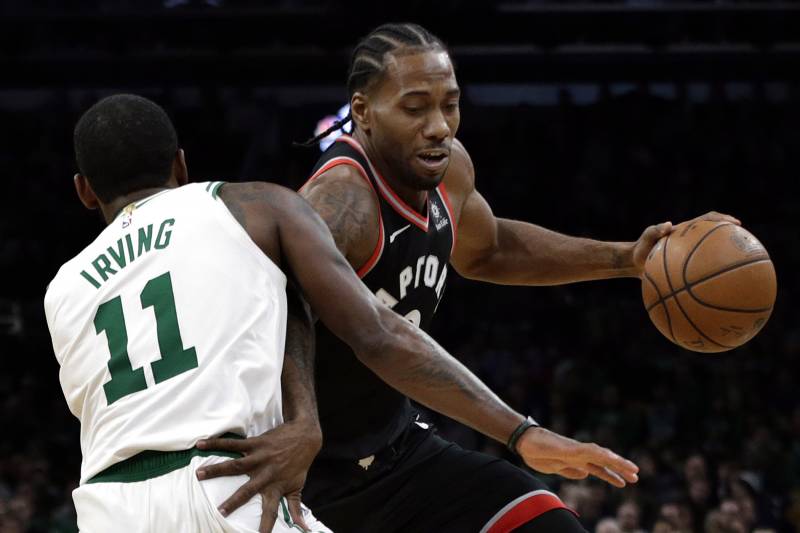 Whether it was Doron Lamb hitting daggers, Anthony Davis blocking shots, Terrence Jones diving for loose balls, Michael Kidd-Gilchrist at 6-7 guarding point guards, Darius Miller with key buckets to stop runs, or Marquis Teague hitting three-pointers late in the shot clock, every player on the roster stepped up and contributed to the win. The Kentucky Wildcats were more than just a collection of great talent. They were the best team in college basketball and they played the game the right way all season long.
John Calipari, Anthony Davis, Doron Lamb and Marquis Teague joined The Dial Global Radio Broadcast Team to talk about winning the National Championship this season, on the comeback that Kansas made in the game, how nice it was to get contributions from every player in one way or another, what it means for Calipari to win his first title, whether Anthony Davis will be back for his sophomore year, Doron Lamb and his great shooting night, and the players picking up the offensive slack for Anthony Davis who struggled shooting.
On the comeback that Kansas made and throttling it back last night:
John Calipari: "They looked at me at one point and said 'coach let us go'. You get in these situations and you don't want to give Kansas an opportunity. We kind of pulled the reigns back and then I knew I was wrong. I said 'go again'. Then we stretched out that lead again and then we finished it off. You have to make free throws, you're going to have to make a couple of plays and you're going to have to stop them down the stretch. They're a team that has been down double digits almost every day in this tournament and came back."
On getting contributions from every player last night:
"It's all who has it going. That's the greatest thing. No points in the first half for Anthony Davis, but he had the biggest impact on the game. I told him at Halftime 'don't come out here trying to score now. If you have opportunities you do it. You have proven you can play without scoring'."
On the players sacrificing their egos:
"Because that is what their makeup was. Part of it is when you're recruiting these kids I tell them if you want to take 30 shots per game you can't come here because we're going to have seven or eight other guys like you. Do you want to win a National Title? Yes I do. Can you do it by yourself? No I can't. Then you're going to have to share the ball with other guys."
On getting his first title:
"It's nice to get it out of the way for my family and friends and now I can get down to business of doing one thing preparing young kids for reaching their dreams and preparing young kids for life after basketball. I can get down to business and I don't have to read, hear, or all that other crap. In that regard I'm happy it's done. Let's move on."
How he feels after winning a title:
Anthony Davis: "Speechless. Words can't describe this moment. We put in a lot of hard work the whole season and we knew it was going to pay off. Kansas is a great team, you have to take your hats off to them, they fought back, they kept fighting, and I told Darius at the beginning of the year you're not leaving Kentucky without a ring. That's what we tried to do for him tonight."
On his future with Kentucky:
"I'm not sure. Talking with my family and Coach Cal and we're going to see what we're going to do. Right now I just want to celebrate this moment with my team."
On his shooting night:
Doron Lamb: "Coach Cal told me before the game my shootaround was perfect. I made shots at shootaround and he told me I'm going to have a big game tonight. I just wanted to come out, be aggressive, and make shots. It happened today."