Andy Reid: "This was the Best Situation for the Eagles and for Donovan"
Eleven years, five conference championship games and one Super Bowl appearance later, the player who was once booed by his fans on draft day when selected between Tim Couch and Akili Smith is no longer a Philadelphia Eagle. The team put itself in a tough spot with three starting quarterback-caliber players on the roster, all with contracts expiring at the end of the year. Ultimately, one of the players had to be moved. With a proven track record and a good young player waiting in the wings, McNabb was the logical choice as a trade piece that could bring in value while still being expendable.On Easter Sunday, with the sports world preparing for its biggest week of the year thus far, the Eagles stole headlines from baseball, college basketball, and even Tiger Woods by trading Donovan McNabb to a division rival for two draft choices. Clearly, with emotional ties and careers that will forever be linked, Eagles' coach Andy Reid wanted to put McNabb in a position where he could be happy and succeed. Washington, with it's strong defense, franchise worth and aggressive owner should provide that to the quarterback. But does that in-turn hurt the Eagles?Andy Reid joined Mike and Mike in the Morning on ESPN Radio to talk about trading McNabb, the Washington Redskins, Kevin Kolb, and talking to McNabb about the move.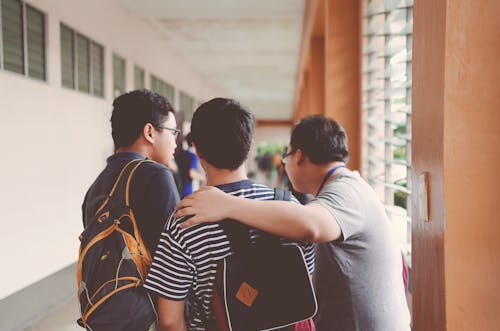 On why he traded Donovan McNabb:
"I was sitting there with three quarterbacks in the last year's of their contracts. I sat back and listened to the different offers that came in. I thought that this was the best offer and the best situation for the Philadelphia Eagles and for Donovan."
On if he wanted to trade McNabb:
"I have the final say on the whole thing there Mike, so yes. You know how this business goes. There is a business side and a personal side. I knew that I was going to be in this situation. I didn't know it was Donovan that would be traded, but I knew I would be offered something and that had to do something. It ended up Donovan with a pretty good deal for the Philadelphia Eagles. It's also a good deal for Washington and it's a good deal for Donovan. It's a good situation for him."
On trading with Washington:
"I didn't concentrate as much on Washington as I did the Philadelphia Eagles. I have to do what I think is best for our football team. When you get into a negotiation, that's the way you think. Do you take into consideration a bit that it's Washington? OK, you might think about it a little bit. But number one, you are thinking about your football team and what you need to do to become even a better football team. That's part of this business. I have heard you say that several times. That's part of the game. We're trying to make ourselves better. We felt this is the best way to do it and we pulled the trigger there. This was the best deal for all parties."
On talking to McNabb about the move:
"It was tough. That's not an easy thing to do. When you have been together for 11 years, you develop this bond. That's how it is. Is it an emotional thing? Yeah, it's an emotional thing. But you move on. I know he is going to to have success – hopefully not for two games during the year – but I know he is going to have success. And I know we are going to have success. It's going to work out I believe fine. I am not good a predicting the future, but it will work out fine. And life moves on. That's how both of us kind of looked at it."
And on expectations for Kevin Kolb
"Obviously we have confidence in Kevin to do be able to do what we did here. We also have confidence in Michael Vick. We still have a tremendous situation at that position. The things that we have seen in Kevin is leadership. He is a smart kid. Not that it matters, but he is a coach's kid and grew up around the sport. He's got a nice control of the offense. He has good enough arm strength and he is a good enough athlete to make this thing work. And he was able to be tutored by Donovan. He got to see how it's done and done right. That has helped his maturation process move.