This is usually the time of year where Andrew Bynum's name is making headlines around the NBA because of a potential trade being discussed between Los Angeles and another team. However things are a little bit different for Bynum this year and he is making headlines for all the right reasons. At 24-years-old, the oft-injured center has stayed healthy and has blossomed into the All-Star the Lakers always felt that he could be. Bynum has worked hard, he has made improvements, and he has turned into a monster in the paint in the middle of a breakout year for the Lakers. It has been an up and down year for Los Angeles as they are still trying to transition without Phil Jackson, but Bynum has stayed consistent. He is averaging just under 18 points per game, 13 rebounds per game to go along with just over two blocks per game. The trade rumors in Hollywood are now centering on Pau Gasol because Bynum has made himself into an invaluable piece of the Lakers future. Andrew Bynum joined ESPN Radio in Los Angeles with Max and Marcellus to talk about the relationship between him and Kobe Bryant, what the relationship between the two guys used to be, how tough it has been to fight through all the injuries of the past, on Mike Brown demanding defense and effort for 48 minutes, on his name usually being linked in trade rumors, and where he thinks the Lakers are heading to finish this season.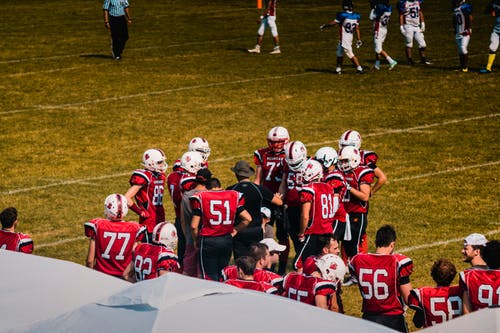 On the relationship between him and Kobe Bryant:
"Yeah man we definitely have a much better relationship than in the past. Obviously on the court the trust is there and he has been telling me a few things, little footwork tricks and stuff like they can't stop me, giving me confidence. I've been working a lot with guys like him on my footwork and just going to work. Just going out there playing and having fun that's the biggest part."
What their relationship used to be like:
"The guy wants to win so you always have issues with him if you're playing poorly or subpar. Other than that I think I'm a guy who can help this team win when I go out and play dominant and not have much of an issue."
How tough it has been for him to fight through all his injuries:
"Coming back from injury, it always happened when I was playing well. It was a little step back and really you have to be dedicated to wanting to get it back, going through pain, through swelling, and it is what it is as far as my knee goes. I feel healthy, I feel very, very good, and rehab-wise just being dedicated to going in every day and doing something to kind of help it, whether it be lifting weights or be working on footwork, just making sure that you're doing your due diligence as far as taking care of your body."
On Mike Brown demanding that he plays with effort every night:
"It's something that he has been trying to get me to do all season is be out there playing hard, not taking plays off, get a rebound, get a blocked shot, or do something to impact the game each play. He's been leaving me on the court to accomplish it which is big. The first time I've ever played 35 plus minutes per game and really just learning as the game slows down for me."
On his future in Los Angeles and how tough it was to deal with trade rumors:
"I definitely feel like I'm going to be a Laker for a long period of time. They had an opportunity to trade me earlier and didn't do it. They wanted me to develop and that's what I'm realizing now and trying to go get. Trade rumors don't really affect me. I've been in every one that has come up so far and the Lakers always hold on to me. For that I give the gratitude and I'm going out there showing on the court that they made the right decision."
On where the team is headed:
"This team is definitely trying to head to that number two or number one spot. We can definitely catch up to San Antonio, we play them three times, and we have played them yet so each and every game that we play against them is going to be huge and we're looking forward to that. I think our focus is there and we understand where we are offensively and then defensively it's about playing hard so that's just it.