Andre Ethier 'Tries Not' To Let Frank McCourt's Bankruptcy Issues Affect His Future In L.A., Hopes To Play In All-Star Game
The so-called French Mexican Prince of the Desert [Petros and Money's nickname] is one of five national league players vying for the fans vote to land a spot on the National League All-Star team. It would be a special moment for the Dodgers right fielder to have an opportunity to play in the All-Star game being that the game is being played at Chase Field in Arizona and Ethier grew up in Phoenix, shining as a high school baseball player.It's been a tough year to say the least for Ethier as his Los Angeles Dodgers are in last place with a record of 37-50 and facing financial hardship with owner Frank McCourt. Ethier knows his future with this club may be up in the air with the team's inability to meet payroll on a monthly basis along with Major League Baseball looking to find a new ownership group to take over the team. For now though Ethier is not letting his future play a factor in his on-field performance this season and hopes the Dodgers will begin to play more consistent. He would love the fan's vote to be put into the 2011 All-Star game and is plugging his friend, Chicago White Sox's Paul Konerko, on the American League All-Star final vote because he as well grew up in Phoenix.Andre Ethier joined Fox Sports Radio with Petros and Moneyto discuss making the National League All-Star team on the final vote, his high school rivalry with American League final vote candidate Paul Konerko in high school in Phoenix, Arizona, the Dodgers biggest problem right now for why the team has struggled this season, how the Dodgers team keeps up to date on Frank McCourt's financial issues and Frank McCourt's financial issues playing into his future with the Los Angeles Dodgers.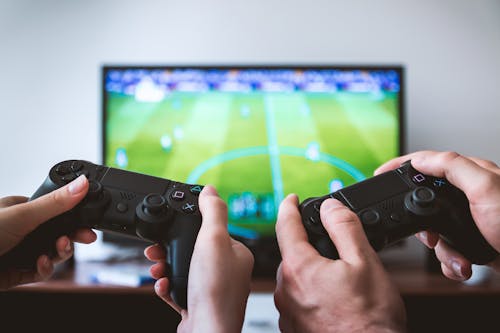 Last year you made the National League All-Star team outright. How much more exciting would it be to be voted in on the final vote for the National League All-Star team? How would you like to play in the the All-Star game in your home state of Arizona?
"It would be pretty nice. Last year was my first chance to be in the game. It's something pretty special. I guess icing on the cake for me being in the major leagues and having somewhat of a major league career so far and it's a nice little addition and something I could hang my hat on, but definitely being back and in Phoenix for the All-Star game would be something special to be in front of my family and friends and also represent the Dodgers and wear that uniform and jersey and show some of that Dodger pride and love out there."
Paul Konerko is vying for the last spot on the American League All-Star team and you're both from Phoenix. What was your rivalry like in high school?
"It's funny you say that when I was going to high school we never played his school and then all of a sudden in the last 2 or 3 years they are in the same division now I think they kind of are rivals. It's something where we are both Phoenix guys, some of the few Phoenix guys in Major League baseball and we happen to be on this final vote, so it was kind of a natural fit to team up together and if you go the MLB.com website and you look and do your voting you have to pick an American League player and a National League Player. He plays for an American League team and I play for a National League Team. It's funny how it lined up and we're both pulling for each other to get in this game and get home and get a chance to play in front of our home crowd again."
When you look at the Los Angeles Dodgers in the National League West you are in last place. What has been your biggest problem? Consistency right now and not having everyone available every day?
"I think that's it. You hit it right on the head. It's consistency. You need that consistency. You need that feeling knowing you have the same thing every day and unfortunately it has been one of those years where there hasn't been a lot of consistency on all aspects of the Dodgers, so especially with us playing on the field and the way we are doing I think there is only one way and how we are going to do this right and that is going out there and being more consistent individually than as a whole and definitely things will turn around then.We realize you players do not sit around talking about Frank McCourt's financial problems and bankruptcy, but how does the club keep you up to date on what's going on? Does Don Mattingly and Ned Colletti have meetings with you?
Does Tom Lasorda do the dirty work? Do you just keep up with the news in the media like we all do?
"It's been a situation where if it's something important and we need to know…we'll know type of situation and obviously we can take our own interest and I guess outside interest and follow the media coverage that is out there, but at the same time it's something where there is nothing we can do or have a say about, so it's been a lesson on its own and when that situation comes up and we have a say in it we'll address it, but until then we just have to go out and find our game and try to figure out how we can win more games on the field."
Does Frank McCourt's financial issues play into your future with the Los Angeles Dodgers? Do you ever think about it?
"I try not to let it. I'm really trying to focus on how we are trying to get this thing going here and giving my best effort every day. I guess that's the best thing about off-season and things like that because you have plenty of time to worry about where you are going to play from time-t0-time and those type of situations and obviously all my things moving forward with this team and what they expressed to me is we are both happy where we are at and where we are going. There is a long-term future for me here and it's not always happening on a time table we want it to, but there's some good players here that they want to keep for a long time and when the time says to happen they'll do it."