Alexa Flutie: "I like to be known as myself, not have the notoriety of my dad"
by Chris Fedor
Doug Flutie's daughter, Alexa, is following in her father's footsteps. Well kind of anyway. After getting rejected four times, Alexa Flutie finally made the New England Patriots cheerleading squad this spring and will be found on the sidelines during home games rooting on the team that her father used to play for. After two weeks of boot camp and a number of tests, Alexa Flutie was one of 31 girls that made the squad after a 300 girl tryout.Her last name is enormous in the New England area thanks to Doug Flutie's Hail Mary while playing for Boston College and there is no doubt that her last name has a ton to do with the coverage that this story has gotten. That and how hot she is. However, Alexa wants to achieve everything on her own and says her last name didn't have to do with her getting the gig. I believe her and that's evidenced by the fact that she was rejected four times previous.Alexa Flutie joined The Fan 590 in Toronto with Jeff Sammut to talk about whether or not it was her idea to become a Patriots cheerleader, how much her dad's football background helped her with the written portion of the tryout, whether or not she ever played football growing up, if her dad was supportive, and if she thought there would be some backlash about her getting the gig based on who she was.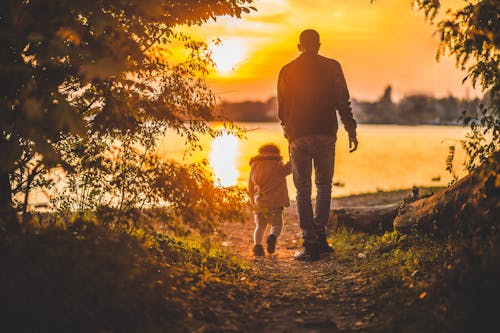 Whether or not it was her idea to become a cheerleader:
"Yes it was. I mean I've always idolized the cheerleaders. Going to all of my dad's football games I always looked up to them on the sidelines and it was something I wanted to do. I actually auditioned for them for the past four years I was in college and then I just got the gig this past year right when I got out of college so it was pretty exciting."
So it took you that long?
"It did. It's crazy. I went up against 300 girls this year and there were only 31 spots. Yeah it was pretty crazy. It was three different levels of auditions and like a two week boot camp. It's very intense."
Whether or not her dad's background of football helped her with the football IQ test:
"Definitely. Growing up with football around definitely helps but some of the questions get very intense and you have to know very specific details. I know some of the things I had issues with were the postseason rules for overtime and what was the other one? Safeties. We had to know about those. It was a little more intense. Not playing sports I definitely had to study those a little bit harder."
Whether or not she played football growing up:
"Actually I played flag football when I was younger. My best friend's dad coached the team and she was on the team so she made me do it with her. I do have a season of football under my belt."
How her dad reacted to her getting the cheerleader job:
"He actually was very enthusiastic about it. He supports me in everything I do especially me wanting to grow up and wanting to be a professional dancer and performer he thinks it's great and a great opportunity. It's just kinda cool that now his child gets to walk in his footsteps. No I'm not his son doing it but having a daughter I guess that's pretty cool too because that doesn't happen too often."
On her dad being supportive and having to defend her as well:
"Well he does have to think about it as all the fans getting very rowdy and him being a dad of course being very protective of me and not wanting any negative comments or sexual innuendos, but I know he does think this is a professional thing and respects what I do. He's very supportive and cheers me on as a cheerleader."
If she has gotten any special treatment because of who she is:
"No I haven't actually. Whenever I do something, especially going through auditions I like to be known as myself and not have the notoriety of my dad. I love my dad and what he has done, but now I want to do my own thing and have my own life and not look back on him. Everyone really respects that. I haven't gotten any issues, especially from any of the girls on the team. Everyone is really supportive of me and it's been great."
If she thought there would be some backlash about her getting the gig based on who she was:
"I was preparing myself for that. Going into it I didn't know how the girls would react or if they would hold it against me but I didn't really like to bring anything up about my dad or him playing or being an Ex-Patriot. It was definitely about me. All the girls were really, really nice and supportive. That didn't even go through their minds either so there really wasn't an issue."