Alex Rodriguez Ready to Bounce Back in 2011: "I'm as healthy as I've been in two or three years, that's for sure."
You won't usually find me being overly opinionated here on SportsRadioInterviews with my introductory paragraphs. My general feeling is that we cover too many sports, too many athletes, and too many current events to possibly the arbiters of public opinion. You all have your own views and predilections when it comes to who you like, who you hate, who you cheer for, etc. And as savvy as you all are these days, there's not much need to fill you in on the background of stories more often than not. I'm going to break from my usual habit though and say this: I hate Alex Rodriguez. Sorry, I do. I guess that's not all that novel though. I know I'm not alone. Is it fair? Yeah, probably in his case. But really my disdain of him stems from one thing and one thing only — he's too damn good. I don't like those types of athletes….unless they're on my favorite team of course. I feel the same way about Kobe Bryant, another guy who's uber-polarizing. Anyway, I really don't want to see A-Rod resurrect his career after several 'off' seasons. Yes, he's already headed to Cooperstown, but I just don't want to see him him make another big surge late in his career. I may not get my wish though from the sound of things this spring.Rodriguez joined The Michael Kay Show on ESPN Radio New York to talk about feeling great so far this spring training, how nice it is to be able to focus on training rather than rehabbing for the first time in several years, how he's focused on returning to the Yankees lineup for a full slate of games this season,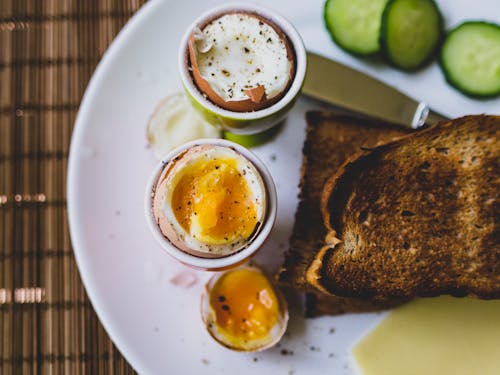 if he considers himself a Yankee first and foremost at this stage of his career, how he admits to not handling the pressure of playing in New York all that well earlier in his tenure with the Yankees, how he now feels entirely comfortable though with himself and his standing in the city, how good he thinks this year's squad can be, the unlimited potential of Manny Banuelos and Robinson Cano, his excitement to watch Derek Jeter close in on 3,000 career hits this year, and how he's not yet put much thought into honing in on 700 career home runs.
How his spring has been so far:
"I feel pretty strong. I'm as healthy as I've been in two or three years, that's for sure. And my work with Kevin Long has been really consistent in the cage, and it's been a good daily routine we've gotten here in spring training."
On just how much a difference it makes being able to train rather than having to focus on rehabbing:
"I think it makes a big difference because most of my off time…obviously we have a very busy schedule during the season playing north of 200 games, and I think all my free time was spent either in a pool or with Gino just trying to get my hip ready to play. Once I got the green light in November from Doctor Phillipon I was very excited and I got back to my old regiment. So far, so good Michael."
If he's felt as good as he has since undergoing surgery:
"I think that's a better question for me at the All Star break probably. But I certainly feel as good and as strong as I've felt probably since '06-'07."
If he has set a goal of returning to play somewhere between 150 to 155 games this coming season:
"Well I think that's always a goal to be out there as much as possible. When you hit in the middle of the lineup and you're an important part of the team and the lineup, you need to be out there with your team each and every day. That's our first goal. I think Joe (Girardi) and I have talked about it, and it would be great if we could get it up to 150 games. That would be fantastic."
On how important spring training can be in terms of helping prepare to play a full slate of games:
"I think so. You hear so many guys say after three weeks I'm ready to go. But I'm one that thinks that spring training is important. Every day is important. I think we've had great weather this year, we've been outside every day with exception of two — today being the second. The weather's been warm, we've gotten a lot of good work outside and inside. I enjoy spring training. I think it's been great."
If he considers himself a Yankee now or if he still associates his career with his previous stops in Seattle and/or Texas:
"I consider myself a Yankee now. It's funny you say that Michael, I've had several kids ask me this week if the Yankees were the only team that I've played for. I had to chuckle because obviously they're young and don't remember me in Seattle and in Texas. And I think if you fast-forward four or five years from now, I think a lot of people would forget that I played for other teams."
On the pressure of playing for the Yankees — was it something he immediately embraced or was it more than he ever imagined that it would be:
"No I liked it, but I think for me it was very difficult. I didn't do things always the right way, I made a lot of mistakes and I put a lot of pressure on myself. I think the last three years after my surgery I've learned a lot and I've learned to do things a different way. I think I've found my niche. I'm in a good place in this clubhouse both as a leader and a player. And I'm also enjoying my life. I'm enjoying the game of baseball more than ever now."
On how good he thinks this year's Yankees team can be compared to others:
"I think this is a very solid team. I think our pitching is good, I think we have a terrfici bullpen, I think our offense can score a lot of runs. I think we're going to be as good as our health is, and obviously it's always a competition of health. I like the DNA. I think everyone came in in good shape, everyone's worked very hard, and we've had a very solid spring here in Tampa.  I think we're all looking forward to getting started and saying hello to our great fans in New York on Thursday."
How good does he thinks Manny Banuelos can be:
"I love what I see. This kid is a very special talent. I think he's a guy in the future that can win 15 to 20 games and can be a guy that's around for a long time. And as you know with the way Yankees Stadium is built, it's built for good power left handed pitchers, and there's a guy that can win 20 games in the Major Leagues. And in order to do that you have to have a plus fastball and three dominant pitches and that's what he has — he has a plus fastball, a great curveball, and a changeup he's still working on and has to develop a little bit better. But he's going to be something really fun for the Yankees to watch for a long time."
On why developed a special relationship with Robinson Cano early on in his career:
"Well Robbie's a great kid. Number one he's just delightful to be around. He's really got a great heart, he's got a great work ethic, and what I saw early on was he had Hall of Fame potential but he really didn't know how to get around from point A to point B. And one of the things myself and other leaders in this clubhouse try to convey to him is hey, this is about being consistent year in and year out, and it's about the work you put in basically from 9 to 5. And if we feel you're a little short right now we're going to tell you. And I think he's made some great adjustments, he's one of our hardest workers. And Robbie should be a perennial MVP type every year from now on."
Just how nice it's been having protection like Cano behind him in the lineup:
"I think so. I think if you have Tex, myself and Robbie…I think one great thing about us….I mean, the Mark Teixeira signing was so big for our organization and was obviously pivotal for us winning a World championship. Having a switch hitter, a power hitting switch hitter in the middle of the lineup like Bernie Williams did during the run in the late 90s for the Yankees is so important for us. And then me backing him up, and the Robbie being a left handed hitter behind me — it presents a situation and is very problematic for opposing managers late in games."
On how much fun he thinks it will be to watch Derek Jeter close in on 3,000 career hits this season:
"Well it's going to be very exciting. I've played with Derek now for, it will be my eighth year. And it's just so exciting to be a part of something so special. Last year Michael, maybe Friday night, the day before I hit the 60oth homerun, I remember being in the tub and Derek and I were talking, and he actually said 'hey, in your first at bat, maybe try bunting.' And I said 'yeah, maybe I'll do that.' It was just a way of him basically relaxing me. And then he goes off and either gets a base hit or walks in the first inning, and then I hit the two-run home run off the centerfield wall. He's at home plate waiting for me and he's just smiling. So you get to be a part of it even when you're not hitting it, you know what I mean?"
If he's put much thought yet into reaching career home run No. 700:
"No, not really. You've gotten to this point by kind of thinking about one pitch at a time, one game at a time. But I think when you start nearing certain milestones, people like yourself start talking about it a lot, and then you start thinking about it a little bit. But at the end of the day, our only goal here is to win a championship and hang No. 28."
What differences are there between Joe Girardi and Joe Torre:
"They both have great passion for the game. Obviously Joe Torre has been around the game for 40, 45 years and he has a lot of experience. I just love Girardi. He's been treating me very, very well for the last three or four years. I'm really comfortable with him, he does a great job communicating with all the veteran players, and he lets us kind of run the clubhouse. We have a good thing here."