Alex Rodriguez On 2011 Season "This is as healthy as I've felt over the last three years."

The New York Yankees go into spring training with a pitching staff that has many holes to fill at the number four and five starter spots. While the talk of the spring amongst the media and fans has been the Yankees closing the gap to catch the much improved Boston Red Sox, it seems like Alex Rodriguez may have finally avoided all the attention and spotlight for once. Although you can argue there's never a dull moment for A-Rod because he can't avoid the spotlight based on the "popcorn incident" at Super Bowl XLV with Cameron Diaz and his recent tax loophole story that has the star slugger paying virtually no real estate tax on a $6 million dollar West Side penthouse.Off the field drama aside, A-Rod comes into camp this year ten pounds lighter than his weight last season and has claimed to have lost three percent body fat. He is now going on year three of his repaired hip surgery and has been given the "green light" by Dr.Philippon for all workout activities this spring. Rodriguez is poised for a huge season if he truly is as healthy as he claims. Despite hitting "only" thirty homers in back-to-back seasons, A-Rod may actually play a full season without injury and that's exactly what the Bronx Bombers need with a thin starting pitching staff. We all know of A-Rod's admitted steroid use and the stigma he has throughout baseball, but none of that matters to the star third basemen who looks to bring another World Series title back to the Bronx.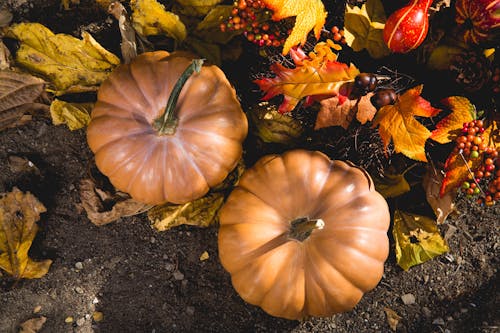 Alex Rodriguez joined WFAN in New York with Mike Francesa live from spring training to discuss his age changing his routine, how he feels stronger now with his hip fully healed, his training regiment at his age compared to when he was younger, how he views this Yankees team, and if the Super Bow Super Bowl XLV "popcorn incident" bothered him at all.
Do you change your routine at all now as you get older. Does anything change?
"I think it always changes a little bit. You have to change. You have to make adjustments. They're fun adjustments. I know Kevin Long came down three times to Miami to work with me this winter and we had a lot good work done. The other thing that happened was I went down and visited Dr.Philippon in November in Vail, Colorado, and he was very happy about my exam and how things came out. He gave me the full green light to go out and train like I usually do. This is as healthy as I've felt over the last three years."
Do you feel a lot stronger? Do you feel it took a lot longer to heal from that hip surgery than you expected it to?
"The first two years we played late into early November that first year after the World Series. It was a short rehab winter. You know I think over the last 2 or 3 years there's been more for me 60% rehab, 30/40% training, and I think him [Dr.Philippon] seeing me in November giving me the full green light taking the training wheels away and just saying 'You can go out and train like you use to.' It gave me the freedom to go out and train. I feel really good right now."
You always have been known to be a hard worker maybe even too hard at points. Since the surgery have you gotten more reasonable about that or are you still continuing to work even harder?
"I like to think I work a little bit more intelligent. That's one of the things Dr.Philippon told me right away was you don't have to take one hundred swings in December. You don't have to do all these crazy things you've been doing for the last fifteen years. You're able to cut back and I think overall there will be a residual benefit to that. I agree with that. I've cut down some, but you know Mike [Francesa] I feel really good this spring and real strong. I'm excited about the year for our ball club."
How do you view this Yankees team right now?
"I think we have a good team. I think we have a good frame of mind. We're hungry. I think again we have that taste of losing to Texas last year, which still hurts and it bothers a lot of us. You know it's funny when the Yanks went out and won you know three or four championships in four or five years and they got [Mike] Mussina everyone thought, me included, how are you going to beat those guys. They didn't win again, we didn't win again until 2009, so the bottom line is Mike [Francesa] you gotta go out there and stay healthy, you gotta play, you gotta pitch. We have to step up and I will say one thing: the one great side of some of these trades not going through is you remain with a loaded, loaded, minor league system. I've been here eight years and I've never seen more incredible talent in the minor leagues, so you gotta give Brian Cashman and his baseball people a lot of credit because we have a lot of things that are going to help us now and the future."
You seem to feel more comfortable now in New York. Have you reached a point where nothing bothers you? People made a big deal about the Super Bowl, that you got upset that someone got a picture out of you. The media made a big deal about that. Years ago that may have bothered you. Did that bother you?
"I thought it was great. It was one of the funniest things to happen to me you know all winter, but my daughters love it because now they always want to feed me popcorn."