Alex Morgan Reflects on the Unites States Heartbreaking Loss in the World Cup Final
During a summer where the futures of the NFL and NBA remain in serious doubt, The United States Women's National Team delivered the distraction that everyone in the country needed. I don't know about you, but Sunday afternoon I was camped right in front of my TV set. It wasn't to watch any baseball games and it wasn't to watch the final round of the British Open. It was to watch the Women's World Cup Final between the United States and Japan. While the final outcome was crushing, it was heartbreaking, and it was devastating, I tip my cap to the women's team for showing guts, heart, courageousness, and an unmatched desire for nearly two weeks during a magical ride all the way to the World Cup Final.Unfortunately, the storybook ride didn't have a happy ending for the US. Despite having a number of chances throughout the game and controlling the match against Japan basically from start to finish, the American's blew two separate one goal leads, got belted in penalty kicks, and Japan ripped the gold medal from the grasp of the United States.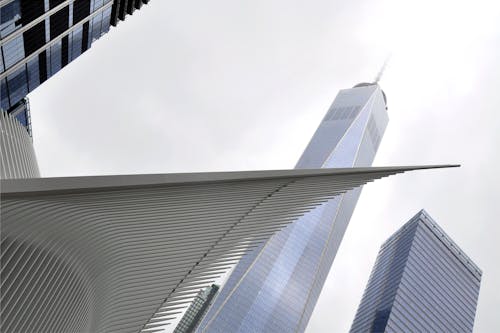 Despite the disappointing outcome, the women's soccer team created lasting memories that won't be going away any time soon. When I think back to the summer of I will remember Rory McIlroy's runaway win at the U.S. Open, I will remember Dirk Nowitzki and the Mavericks taking down the Miami Heat, and I will remember baseball no hitters. But I will also remember the Women's World Cup. I'm not a huge soccer fan, but I was captivated and I will also remember Alex Morgan's goal against Japan, Abby Wambach's repeated headers, Hope Solo's save against Brazil, and a memorable World Cup Final that ended with the United States heartbroken over a women's soccer match.Alex Morgan joined KNBR in San Francisco with Murph and Mac to talk about how tough it has been the last few days trying to digest the loss in the Final, what she has been reliving in her head, how her goal in the Final came about, how she felt after making that goal, and whether or not they felt they were going to win the game after Abby Wambach's goal in extra time.
How tough it has been the last few days for her following the loss:
"It's been rough the past 24 hours. I don't know about the other girls but I haven't gotten much sleep. A lot of tossing and turning thinking about the game but the support, the outpour of support here in the US has been great. Coming here in New York City, we couldn't have come back to a better city. You can see all the support from everyone, the fans and the TV shows, you know everyone."
What she has been thinking about since the loss:
"Both good and bad things. The chances I had, the chances I didn't put away, the chances I did put away. I think we played very well so it's not like I have any regrets at all. Just remembering the game, it's gonna hurt for a little bit. Just remembering that."
How her goal came about:
"Yeah well I mean that's what I try and do is get behind the back line. Seeing Pinoe (Megan Rapinoe) hit that long ball I tried to get running before I saw her look up and hit that ball. I tried to cut off the defender which I was successful at. I saw her creeping behind me and I just wanted to get a shot off without her getting a toe on it and that's what I did. Thankfully it went in the back of the net."
How she felt following the goal:
"Yeah definitely blacked out at that moment. I didn't remember the goal and had to rewatch it. I didn't remember it but it was an amazing feeling and definitely the best feeling I've ever had in this sport playing on the national team or the youth team."
Whether or not she felt the one to zero score would hold up:
"I mean if you would've asked me that a few months ago I would've thought one to zero, we're in it, but Japan has come back and they have done exceptionally well the entire World Cup so I didn't know if that was going to be the final score at the end but it was definitely a good feeling and we felt we were in control of the game."
Whether or not she thought the United States were going to win after Abby Wambach's goal late:
"I mean I think you asked the question a little earlier, but I think after the goal Abby had to make it two to one we thought that was going to be it and we thought we had it. To have them come back with three minutes left it was definitely heartbreaking. You know it hurt a little bit and we knew from that point we were going into PK's."
If she is going to be playing in the future:
"I hope so definitely but you just have to take in the moment. That's what I'm trying to do right now. It definitely hurts getting second in the World Cup but I hope I have Olympics and more World Cups to look forward to."