Albert Pujols is Pain-Free for the First Time in Seven Years
When Andruw Jones recently showed up to the Chicago White Sox spring training facilities early, 25 pounds lighter than expected and in great shape, he emphatically announced that he was the best center fielder in camp. Bench coach Joey Cora was quick to point out that he should be because, "only pitchers and catchers had reported."Now, as we enter March, all players have reported to spring training, which makes Albert Pujols the best player in any camp. Pujols is coming off of a season in 2009 in which he won his third National League MVP Award by finishing in the top five in AVG, HR and RBI. Through nine MLB seasons, Pujols is hitting .334 and averaging 42 HRs and 129 RBIs per 162 games.Also of note is that Pujols has just a year remaining on his contract (with a club option for 2011). Pujols is almost taken for granted in that no one worries about him needing a strong off-season to drop weight, get into shape and revitalize his career (sorry Andruw). Despite dealing with a torn ligament in his elbow for seven years, Pujols always comes prepared and he always produces. We will see how much that means as Pujols and the Cardinals talk about a contract extension leading into his first "pain-free" season in seven years.Albert Pujols joined Bernie Miklasz on ESPN 101 in St. Louis to talk about his contract, working with Mark McGwire, the status of Tony LaRussa, and his spring training goal to make the team.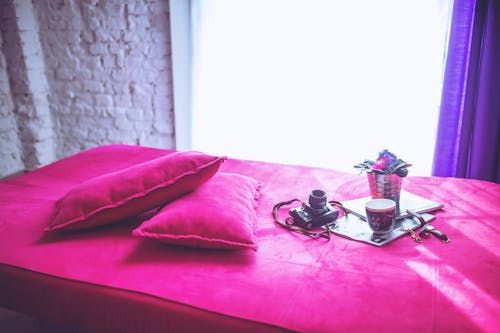 On his health entering camp (part 1):
"I feel great. I'm not going to lie to you guys. Why would I need to lie? I feel good. It's pain-free pretty much all winter. Getting down here in spring training throwing and swinging it feels great. It's good to say 'pain-free.' Something there was bothering me I would say over the last six or seven years. I knew that I – even though feeling 85-90% – that I could go out there and help the team win. I went through pains to sacrifice my body for this organization."
On contract negotiations (part 2):
"Do I want to do it right now and take care of this so we don't have to worry about it? Of course. If it happens it happens. But like I told you early, there are some things that I am going to be able to control and there are some things that are out of my hands and that is the truth. I think people in St. Louis and our fans all around the country know where I want to be and that's St. Louis. There is no city like St. Louis to play baseball and the way that this city has embraced me and my family and my foundation has been unbelievable. I appreciate being a Cardinal and wearing this uniform and finding this legacy over the last nine years."
On working with Mark McGwire (part 2):
"I am really excited. I think people over the last month and a half are making it me and Mark McGwire. We are a ball club. He is going to help our ball club – not Albert Pujols. Me and him are going to get to know each other more because I did not get that opportunity in 2001. I saw how he prepared himself in 2001 and it's the same way that I prepare myself. He doesn't talk too much. He waits until a player comes to approach him. He loves for players to come and ask him to look at his swing and go to the cage and try to get it done. He already told me something I was doing last season at the end and during the playoffs. I went back home and looked at my video tape. It was unbelievable. The same thing he was telling me was the same thing I was doing. And I was like, 'wow that's amazing.'"
On whether he thought  Tony LaRussa would retire after last season (part 2):
"No. I had a great talk with him and he said he was coming back so I never in my mind had any doubts that he was coming back. I knew that he was going to be here as a manager and I know he is probably going to be here as a manager next year and the year after that. I have been blessed to be play for a Hall of Fame manager who has not always been a manager but like a dad to me. The relationship that he and I have is like a dad and a son."
And what is his goal for camp (part 1):
"My goal is to try to come to spring training and make the ball club. That's the attitude I had in 2001 and that's the attitude I have now.