Adrian Peterson Says He Will Live Up to His Contract
by Chris Fedor
The Vikings didn't want to lose Adrian Peterson. Adrian Peterson wanted to stay in the city where his NFL career began. While it's extremely rare to pay a running back like a premiere player in the NFL, Adrian Peterson deserves the contract that he got on Saturday. The running back position itself takes a big toll on a player's body and for the most part  it's tough to put up big numbers over an extended period of time playing such a grueling position, but not only is A.D. the best running back in the league he also happens to be one of the best overall players in the game as well.The former Oklahoma Sooner dealt with a myriad of injuries throughout his time in college, but since he came into the NFL he has been extremely durable and has made his living chewing up defenses. Whether there have been eight guys in the box or even nine at times, Peterson's combination of size, strength, speed, and moves in the open-field separates himself from everybody else at this position. All Day has missed just three games during his time in the NFL, has had over 1,200 yards every season, and double digit touchdowns every year as well. If there is any running back that is worth the money, it's the Vikings franchise player, Adrian Peterson.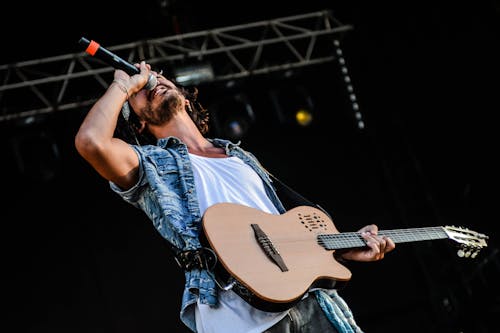 Adrian Peterson joined PFT Live with Mike Florio to talk about how the new contract came together on Saturday, how much of a say he had in the negotiations and what he was focused on, why he decided not to holdout for a new contract live some other guys have done recently, if he thinks he will be able to play out this new contract, and how he feels after the week one loss against San Diego.
On how the new contract came together Saturday:
"It came together pretty quick. Initially there wasn't much talk going on, but I'd say maybe like two weeks ago just kinda gave the guys a go to go ahead and just hear what the guys were talking about, the Vikings. That's pretty much where we got the ball rolling. They came up with a great offer, something on the table that I really had to think about and consider. Once I did that and just thought about it and weighed all my options I felt like it was a great opportunity so I jumped on it. I feel like I have a great fan base here in Minnesota, great supporters, the organization is great, those guys do a great job of bringing guys in to put us in a position to have a championship team with all the tools that we have around us. Just being part of this organization was something that I felt was right for me."
How much of a say he had in the negotiations and what he focused on:
"I was focused. I was focused on doing my job on the field. I had my agents Ben Dogra and Tom Condon and those guys handling the business part of it. They kept me in tune, they kept me updated, and things like that. We were able to work something out."
On why he didn't hold out for a new contract:
"Just having faith. That's really what it was. I felt that it would come no matter what. I didn't want to go through a holdout scenario. I play the game because I love it. Not to say financially it's not important because obviously it is. Knowing that I can take care of my family and I'm good on that end. It's not something I wanted to deal with. I knew overall the Vikings organization would take care of me. They gave me an opportunity to come in four years ago and they've seen what they were blessed with and they did what they were supposed to do."
If he will be able to play out his contract:
"I think I will be. I feel like I have ten more years left in me. I feel like without focusing on it get the team to do what I do. Making sure each offseason I'm getting better, I'm improving on things I can improve on and I'm just going out and I'm just playing my game. Doing it 100 percent. I feel like I will reach every incentive or whatever it is in my contract."
How he feels after the Vikings week one loss:
"A loss is still a loss the way I look at it. We came out on fire. What better way to start the game than with a 103 yard kickoff return by Percy Harvin? Just the first half we pretty much were in control of the game. It was definitely a tale of two halves. I feel like we left a couple of opportunities in the first half but ultimately we were able to go into halftime with the lead then coming out the second half  things got flat and we weren't able to come up with any big plays offensively. When you're playing a good team like San Diego you can't have that. You gotta be able to take care of the ball, you gotta be able to take care of the situations that come up, be productive, and get scores out of them. We weren't able to do that in the second half. I don't know what it was, but we just seemed flat."