Aaron Rodgers on friend Johnny Jolly: "I'll be honest, I think the league deserves some of the blame in this case."
Aaron Rodgers and the Green Bay Packers got off to a 3-0 start this season, but we hadn't really seen him strap on the title belt yet this season. That all changed on Sunday when the defending Super Bowl champions took on Denver at Lambeau Field. Rodgers scored his first rushing touchdown of the season and was hit by Brian Dawkins heading into the end zone. Rodgers immediately got up and flashed the belt at Dawkins and the Packers went on to win in a rout.
I've got a feeling we're going to see Rodgers put the belt on about as often as he feels like it this season. He's already thrown for more than 1,300 yards and 12 touchdowns through four games, and on Sunday showed that he can still run the ball as well. Green Bay has a road game at Atlanta next in a rematch of Divisional Playoff game where the Packers smoked the Falcons 48-21.Aaron Rodgers joined ESPN Milwaukee with Jason Wilde to discuss going to the belt celebration for the first time, the troubles of former teammate Johnny Jolly, why he was able to run the ball better on Sunday, what he's expecting from an Atlanta team that the Packers put out of the playoffs last year and why he didn't really play video games growing up.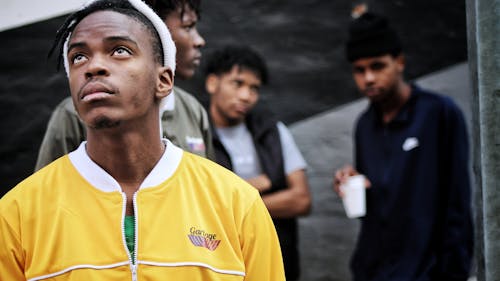 You brought out the belt celebration on Sunday after one of your touchdowns, but not the other. What's up there?:
"The first time was really only, I felt like the shot was a little bit late from Dawkins and not to mention he hurts our player in the midst. I'm in the end zone, it's a clear touchdown, he hits me a good yard in the end zone. And then he took out Driver. … As I came to the ground I turned and looked at him and he was staring right at me. I don't know if he was thinking, 'Dang, we just gave up a touchdown,' or, 'I just popped you.' I just wanted to give him a little something real quick. … I thought it was a good time to break it out."
Former Packers defensive end Johnny Jolly was arrested again. You had a good relationship with him, so what were your thoughts?:
"I've been in touch with him off and on the last couple years. It's just disappointing. And I'll be honest, I think the league deserves some of the blame in this case. When you look at some of the other guys that have been reinstated in the league after jail sentences, and justly, rightly so, Johnny didn't serve any days in prison, sat out for a year and still couldn't get his case heard, from what I was told. I just think that that's wrong. … I think the commissioner's done a great job of cleaning up some of the stuff in the league. That said, if you take a guy away from his support system … I don't think that's helping."
What was different about Sunday that you were able to run the ball successfully:
"It was the looks on Sunday. That's all got to be reactionary for it to be effective, unless you're a Cam Newton or a Michael Vick who can make incredible plays with their legs on designed run plays. I'm not in that athletic category. My running is usually reactionary. The first touchdown, we were in empty set and they played 2-Man, which is two high safeties and man underneath, rushing four guys. That leaves the quarterback unaccounted for."
What are you expecting from the Falcons this week, particularly with what you guys did to them in the playoffs last year?:
"I'm expecting a crowd that's into the game, a defense that's excited. It's going to be a loud atmosphere. … We got after them pretty good last year in the playoffs and I know some of the comments that have been made this offseason have been borderline disrespectful about what happened in the game. Basically we went down there and beat them and they were the No. 1 seed and I'm sure they're upset about that."
Are you, or were you, a video game guy?:
"I wasn't able to play video games until about sixth or seventh grade and only on like Saturday nights and if I woke up before mom and dad did on a Sunday before church. … I do still enjoy video games. I don't have a ton of time to play them; it's more of an offseason thing. But I'm an avid Halo player, I enjoy FIFA soccer and NHL hockey as well. I don't really play Madden."