Aaron Rodgers' Career Comes Full Circle With Super Bowl Start
Aaron Rodgers will no doubt be the centerpiece behind plenty of Super Bowl week stories as the big week leading up to the big game begins today. After all, he's got plenty of storylines for folks to write and broadcast about. He's got the "Little Engine That Could" factor going on. Rodgers began as a junior college quarterback, working his way toward a spot at Cal. He's got the whole draft-day awkwardness story as he hoped to be the No. 1 overall pick but then slipped further and further down in the day. Rodgers also meandered his way through the saga with Brett Favre without ever becoming any type of villain.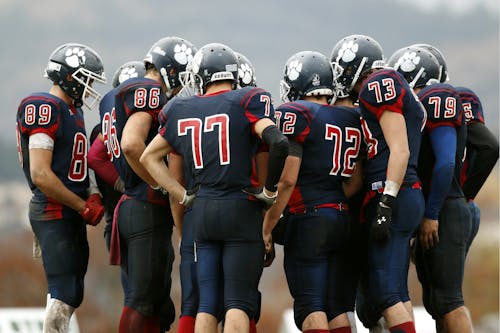 Now he's starting in the Super Bowl and says he's looking forward to Media Day and the week of hype. As perhaps the biggest storyline, why shouldn't he?
Aaron Rodgers joined KHTK in Sacramento with Grant Napear to discuss the advice he's received from former Super Bowl winning quarterbacks, how he's going to handle the media this week, what it was like to go a week without playing a must-win game, the Packers still feeling confident because they beat the Steelers last year, how Green Bay has got off to hot starts in the playoffs and his long journey from junior college quarterback to Super Bowl starter.
Has he received any advice from quarterbacks who have been to the Super Bowl?:
"I reached out to Steve Young and Kurt Warner for advice and they pretty much said the same thing, the most important thing is this game and just to manage your time to be prepared to play the biggest game of your life."
Did they give advice for handling all the media:
"They said, 'Enjoy it.' That's one thing I'm really looking forward to is media day down there. It's something that I watch as a fan and, as a fellow player, it's something I've always wanted to be a part of. … I know it's going to be a crazy day, but it's something I've been looking forward to."
What last week was like not having to play a must-win game in over a month:
"It's been stressful to try and deal with the requests and media stuff we've had to do, just to get our bodies back, it is a bye week for us. Mentally and physically, just to get refreshed, has been great. We understand the challenge in front of us and, really, the opportunity. … It's been a long 10 and a half months but here we are with a chance to achieve all our dreams."
If he takes anything at all from the Packers' game against the Steelers last season:
"Yeah we do. That was the first game I looked at in my preparation. You had to have some good feelings leaving that game. We scored 22 points in the fourth quarter and really moved the ball pretty effectively. Now, Troy Polamalu wasn't playing and Jermichael Finley was playing for us, so it's a little different face for both teams, but we still feel confident."
How the Packers have been able to get off to hot starts in the playoffs:
"I think just the urgency level. Once we were 8-6 and had to win the last two to get in, the guys have been focusing that much more, the urgency level has been up. There has just been a resolve and a resiliency in the locker room that we need to play our best game. We've been able to do that for the most part."
If he feels like his career has kind of been scripted to come full circle like this, from not being drafted No. 1 overall, to dealing with the Brett Favre saga to now being in the Super Bowl:
"I appreciate that. It really has come full circle and this has been a good week to reflect. … Just the road I've been on and the journey has been so sweet for me. Just to be able to go to junior college and make my way there, starting out my career, and go to Cal and be able to work with Coach Tedford. Obviously things didn't work out the way I thought they were going to on draft day, but to just never doubt myself and my abilities and keep working hard, believing that my time would come, has just made this journey that much more special."