A Star Is Born: Trevor Bayne Becomes the Youngest Driver to Win the Daytona 500
A day after his 20th birthday, Trevor Bayne won the 53rd running of the Daytona 500 in just his second career NASCAR Sprint Cup start, becoming the youngest driver to win the Great American Race.  He shattered Jeff Gordon's record set in 1997 of 25 years old, and gave one of the oldest car teams in NASCAR history, Wood Brothers Racing, their first win since the Ford City 500 at Bristol Motor Speedway in One year after NASCAR's embarrassing 2010 Daytona 500, which will be remembered most by the pothole that caused a delay of more than four hours, it seems the sport has redeemed itself and started off the season on the right foot.  Bayne's win was merely the exclamation point.  So what did T. Bayne do to celebrate his win?  He did what every other 20-year old does.  He hung out with a bunch of his friends and family, went skateboarding and played some basketball, like a 20-year old should.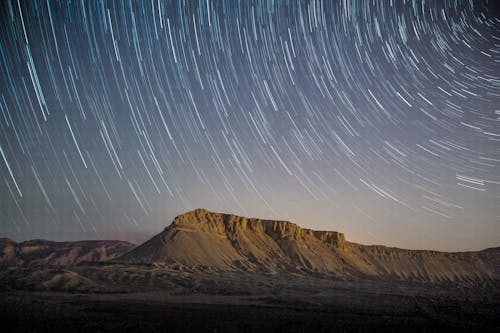 Trevor Bayne joined the Dan Patrick Show to talk about what he did to celebrate his birthday before the race, what was going through his mind during the last restart when he realized he could win the race, and what is one thing he wants to do after winning the Daytona 500.
What he did to celebrate his birthday before the race:
"We actually just went out to dinner.  We went out with my Nationwide crew and my Cup crew, both together, to a real secret restaurant down here in Daytona, some of my friends and family from home.  Just had a normal birthday-get-together-dinner-deal, and then woke up the next morning and we won the Daytona 500.  I am just a normal 20-year old kid who is in a really, really fortunate and blessed situation."
Whether he celebrated by having a drink:
"No sir.  I don't even think I will do that when I am 21.  I would rather drink milk and water for some reason, I don't know.  I have lived on my own since I was 15 years old and I have never been the party or drinking-type of kid.  Last night we went to dinner again with the crew and went back and played some basketball, rode skateboards with some buddies in my motorhome lot.  Woke up this morning to do all of this media stuff and I am feeling good.  I am actually getting to soak it in and take in this victory a little bit."
What was going through his mind during the last restart when he realized he could win the race:
"When David Regan got black flagged I got a sick feeling because that was our drafting partner, that was the guy we were going to work with and push.  I had planned on being the pusher, like the whole race, I had pushed the whole time to make sure that we didn't get ourselves in trouble.  Id dint want anybody behind us so we would not have a chance of not getting wrecked, so when we lost David Regan I thought we were in trouble.  I had thought we lost our drafting buddy and we were going to sink to the back, and I had been planning the whole time to make that last lap pass I just never thought we would be the one leading coming to the last lap.  When we took the green flag, I was like, it would be cool to tell all my friends I was leading on the last lap of the Daytona 500 because I really figured we were going to get passed there at some point because of how all the other races had played out.  All the Nationwide, truck races and everything had been won by the second group on that restart because of the draft and run we did in the first group.  Well somehow they all broke up and we had got a big enough lead to where they could not catch us.  Carl Edwards got to us, I pulled down to keep him behind us and we got a push across and won that thing.  I just got an overwhelming like numb feeling when it happened because it really does not, it still doesn't feel real.  I still look up after an interview or something and think, wow, this is real life.  This is really happening."
What is one thing he wants to do after winning the Daytona 500:
"First I just want to make sure that I stay the same kid I was before I won.  I don't want to change any of that but if I could do one thing I am a big Polamalu fan and I wanted to go to the Super Bowl this year and I didn't get to because we had some other obligations but I would love to go meet that guy.  He is just an animal and I am a big Steelers fan.  It is kind of crazy because my Facebook post, everybody was giving me a hard time when they lost, and I said, that is alright.  We will just go and win the 500 and make up for it.  You know joking around never thinking it would become reality, and here we are the winners of the Daytona 500."