A More Mature Matt Leinart Looking to Make The Most of His Second Opportunity to Start
Matt Leinart is going to get another shot as a starting quarterback in the NFL. And for the former first round pick, it has been a long time coming. Leinart came into the NFL in  as a top-ten pick with a ton of promise after a brilliant career at USC. During his college career Leinart was one of the greatest winners in college football history, led his team to a National Championship, and also captured the Heisman Trophy as well. However, since being drafted by Arizona, Leinart has been nothing but a disappointment. To be fair, not all of it was his fault. An injury opened the door for Kurt Warner to step in to the starting quarterback job and the future Hall-of-Famer never relinquished his spot. After four years of watching from sidelines with a clipboard, Leinart will get the chance that he has been waiting for this season.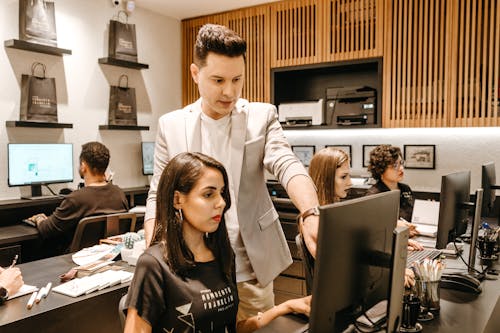 Even thought the Cards brought in Derek Anderson in the offseason to be Leinart's backup, the Cards belong to Matt Leinart and they will go as far as his left arm can take them. Matt Leinart joined XTRA 910 in Phoenix with Bickley and MJ to talk about how training camp has gone so far, what his goal is in his first preseason game of the year, how excited he is to be the Cardinals starting quarterback, whether or not he feels the team is confident in his abilities, how important the running game will be this season, what it was like to be stung by a scorpion, his new fascination with sharks, taking his linemen to Hawaii this offseason, and Pete Carroll in his first season in Seattle.
On how he feels training camp has gone so far:
"Yeah, I feel good. I think I've been pretty consistent every day. It's been good for us as an offense. The defense has made it harder on us and some days they have gotten the best of us. I think when you watch the film, we're making plays, we're completing a lot of balls, and there are a lot of big holes running the football that when we get full pads and play against another team that are really going to be exciting to see. I feel good and now it's just about going out there and playing well on game day. I'm really excited. I'm kinda anxious just to get out there and kinda get this game underway. The first one."
On what he wants to do in the first preseason game:
"Obviously I want to score some points and move the ball. We haven't had a lot of success scoring actually in the preseason with the starters. I think this year, more than ever, especially for me, I don't really care if it's preseason or regular season, I wanna go out there and establish a good rhythm a good flow to the game and move the chains. That would be the perfect night. I would love to score every time I'm in there. I think that's the goal every time. I just want to put points on the board and feeling good about what we accomplished as an offense."
On whether or not he feels the team has confidence in him:
"Yeah I do. I feel like the guys are behind me and the biggest thing is I have to go out there and prove it consistently. I think with my work ethic and the offseason training, OTA's, mini-camps, and even in training camp now I think they have seen and we know Matt, now can he do it during the games? I think they know I can it's just getting that full opportunity. I know there's a lot of pressure riding on me from the outside in and I'm my own worst critic. I'm hard on myself but I'm just hoping I can go out there and be able to make mistakes and learn from them and not have to worry about what's said and what's going to happen. You can't play this position like that. I'm not really looking over my shoulder and I know what people are saying but they have to say that because that's like the only story that they can say during training camp that keeps people involved. Just like I've done, just gotta put my nose down and just keep grinding away. I think all the hard work is going to pay off."
On being stung by a scorpion:
"I go home and get away from camp for one night to sleep in my own bed and I'm excited. I wake up at three in the morning and I'm feeling this thing on my neck and I'm assuming it's just my pillowcase which is really creepy. I just start brushing my neck really hard and I felt it, it wasn't that big but I felt it and I got up and just starting dropping f-bombs and stuff. I'm like are you kidding me? Then it started, I'm sure a lot of people have been stung by a scorpion, it was just burning like crazy and on my neck of all places. I got up and went to google because I didn't know exactly what to do or how to take care of it because I had never been stung. Then I called poison control people. (Host: They answered that late) Yeah. They answered. There's like a fricking hotline that you can call anytime and I just said I got stung by a scorpion. What do I do? The lady was just like whatever put a cold pack on it or something and she called back an hour later to make sure it wasn't getting worse. It didn't swell up. It was just one of those freak things."