A.J. Smith Hopes Strong Draft Helps San Diego Chargers Become Relevant Again
by Eric Schmoldt
With Philip Rivers at the helm, the San Diego Chargers were supposed to continue to be a factor in the AFC this past season. Instead, thanks to some special teams blunders early, they finished 9-7 and placed second in the West to the Kansas City Chiefs. San Diego general manager A.J. Smith isn't going to stand for that, even going so far as to say that he and the organization have to fight to get back to relevancy. The Chargers have the No. 18 overall pick in the upcoming NFL Draft, as well as a pair of second-round picks. Last year, they moved up in the first round to draft running back Ryan Mathews, who struggled in his first season. Will the Chargers make another gutsy move this year? Smith wasn't ready to say, but if Smith has proven anything, it's that he's highly unpredictable.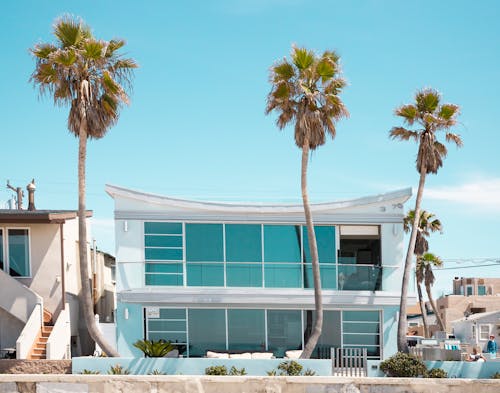 A.J. Smith joined XX Sports Radio in San Diego with Darren Smith to discuss how they evaluate a player's character, how they'll decide what to do with the 18th pick, if he'll consider trading it, how the lockout is affecting the draft process, whether it hurts more this offseason that his team didn't even make the playoffs and what he'll do to be better at his job after being publicly critical of himself.
On trying to evaluate a player's character and whether it's a guessing game:
"I don't want to call it a guessing game. It's an educated guess, maybe, based on as much information as you can gather. If you have a high school background, with a lot of investigation, and we get a lot of that from the colleges because they did that … plus we have their time in college. If that's solid on the field, off the field … the chances are that's probably going to hold true in the National Football League."
Who does he want to take at No. 18 in the first round?:
"I don't know. But I certainly will have a pretty good indication of that with three days to go before the draft when everything is finished. I've got to hear from the entire staff, all the scouts, directors, coaches, and I also have an opinion. … Right now there are names, players, rounds, they all run together."
Is there a chance the Chargers could trade the pick?:
"I have no idea what will be developed. Usually, about a week before the draft, it really heats up. It absolutely heats up during the draft. … You prepare for your draft, each and every year, as if you're going to stay there. … But we have scenarios. What if somebody calls and offers us something? What would it take for us to do that? You can be an attacking, aggressive person, where you're going up in the draft. … If you really want a guy, you're going to pay the price and you're going to go. We've done that before. … You [can] bail down, and I think we're going to get some action there [because] we have no fourth round pick."
How does the lockout affect his thinking going into the draft?:
"It's unique; it's been discussed by a lot of executives and coaches in the league. … We usually have answers by now. We usually know what players are going to be on our football team, for the most part. We don't have that. I cannot stand a gray area. … My position on this is, our players that are free, we can't count on them coming back. I'm not going to assume anything, which now spreads out this wide range. If there's a player there that we think can help the San Diego Chargers, we're going to have to think long and hard about that."
Is it more difficult during an offseason where the team loses in the playoffs or doesn't even make them?:
"The whole thing I don't like. Number one, we're not in the playoffs, that's the most important thing. … The next thing is, we're second in our division. That's not good. You have to rebound immediately and become relevant. … We're disappointed on a lot of fronts. We analyzed last year … we had nine victories. We feel like we should've had 12. If we did have 12, it probably would have given us the West, definitely would have put us in the playoffs. But that's over and done with."
On how he works to be better at his job after being very self-critical:
"The only time you do a great job is like Ted Thompson, when you hold that trophy up. … Other than that, you failed, you failed every level beneath that. Whether you won two games or whether you didn't go to the playoffs or whether you went to the Super Bowl, you just didn't get it done. My feeling on myself is I haven't done a good enough job to make the San Diego Chargers a world champion and that doesn't make me very happy. How you get better at that, just keep going, sawing wood, getting football players. … Believe in your philosophy and keep going."