A.J. Pierzynski Is Grateful for Seven Years with Ozzie Guillen
Ozzie Guillen's time in Chicago was eventful, it was colorful, it was tumultuous at times, but overall it was also successful as it brought World Series Championship to the White Sox. I can't think of any other manager that is so identifiable when talking about his team. That was just the kind of personality that Guillen was. His time in Chicago is up though and the White Sox will be looking for a new face of the franchise.While he wasn't fired it seemed like Guillen, who has been known for his post-game rants and his brash attitude, needed a change of scenery. The team underachieved this year, he never got the new contract that he always hoped for, his relationship with the GM Kenny Williams was extremely rocky, and an opportunity came up that Guillen didn't want to lose out on. Ozzie asked for and was granted his release for the Sox and he will be taking his managing talents and colorful personality to the south beach.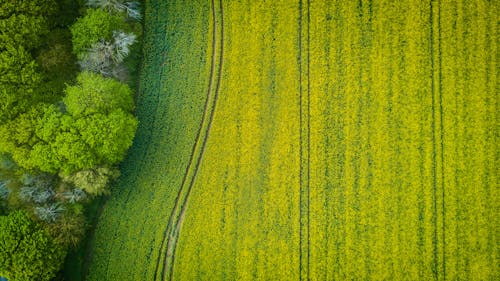 This is a loss to the White Sox and to the American League. When his team was struggling, he made the Sox relevant and Ozzie Guillen was always good for some memorable moments both on and off the diamond.A.J. Pierzynski joined ESPN Radio Chicago with the Afternoon Saloon to talk about what it was like on Ozzie Guillen's last night managing the team, what he and Guillen said to each other before he left, if he feels bad about the way things ended, if there was a divide between Ozzie's guys and Ken Williams' guys, and if he has thought about possibly joining Guillen in Florida when he becomes a free agent.
What is was like on Ozzie Guillen's final day managing the team:
"It was different. It was a different feeling, a different vibe, and a different everything. It wasn't obviously what we were expecting. Everyone kinda had a sense that something was happening. We didn't know exactly what, or when, or what was going down, but once we found out it kinda spread through the clubhouse rather quickly. It's shame it happened the way it happened. It's a shame it happened at all, but at the same time that's the business of sports, that's the job we have, the job we decided to do, and it's tough. At the same time we'll move on."
What he said to Guillen before he left:
"Just saying thanks for everything. I'll miss you. When you play for a guy for seven years, he watched my kids grow up, we won a World Series together, we did a lot of special things together, he was always great to me, he was always outstanding to my family, I love his family to death, and will always respect and love that part of Ozzie Guillen. I was just saying 'hey man I love you like you're a part of my family and I wish you nothing but the best.' We both kinda said the same thing to each other and that was it. There was nothing more to it, just kind of a thank you for a great seven years."
Do you feel bad that the performance of the team helped lead to his firing?
"First of all let's just say this he wasn't fired. He left on his own accord. Do I feel bad about the year we're having yeah because you always want to do well and you want to perform up to what you think is your capabilities? As far as that goes but as far as you guys are saying he was fired, he wasn't fired. He left on his own accord. So there was no firing or anything and from everything I've read they weren't planning on firing him. I don't know all that, but I know that you feel bad because you're missing someone you've been with for seven years and you'll miss that part of it, but it's the way the game works now."
Whether or not there was a divide in the organization with who people supported:
"I can't answer that. You guys would have to talk to someone else that's a lot smarter than me about that. I don't know about that. Obviously Joey Cora was an Ozzie guy because he is with him in Miami. They came here together and they work great together so those two are obviously together. Obviously Coop (Don Cooper) is staying so I don't know if it had to do anything with Ozzie or Kenny, I just think it had to do with the way things went down and where they want to be and where they're allowed to be. If you're Don Cooper and you have the chance to be the pitching coach for the Chicago White Sox, a place you've been for a long time, is that an opportunity you can pass up? I guess for Coop the answer was no. That's why he's still here."
If he may consider going to play for Guillen in Florida when his contract is up with the White Sox:
"I don't know. I haven't even thought about that to be honest with you. I know I'm a White Sox now and I'm planning on being a White Sox next year. Worry about that down the road. I know Miami is four hours from my house, it's in Florida, they have spring training in Florida and those are some positives but at the same time I've been a White Sox for a long time, I love this city, and I'd love to finish my career here no matter who the manager is."