A.J. Hawk, Green Bay Packers' Defense Seek Big Step Forward
For most of the last NFL season, it appeared that Aaron Rodgers and the Green Bay Packers' offense would always have enough of an answer to overcome the team's somewhat mediocre defense. That wasn't the case when it counted, however. The Kansas City Chiefs exploited that a bit when they handed the Packers their only regular-season loss in Week 15 and then the eventual Super Bowl champion New York Giants ousted Green Bay in the Packers' first playoff game.The defense finished last in the league in total defense, but brushed off those yards throughout the season, saying they didn't matter as long as the scoring was down. But the Packers finished in the bottom half of the league in scoring defense as well and now are spending the offseason trying to fix the issues.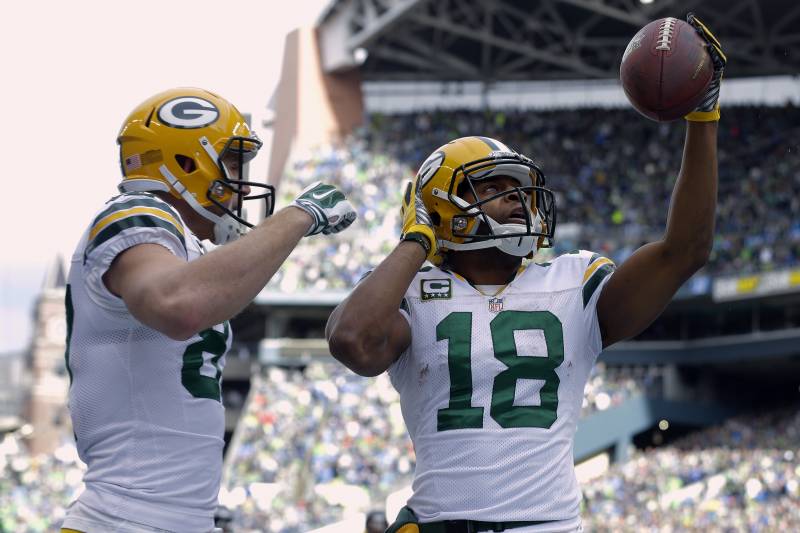 A.J. Hawk joined ESPN Milwaukee with Homer to discuss his play last year, how the overall defense was assessed throughout the season, the need for a better pass rush, his role, the need to tackle better and those who debate whether he was worth the fifth overall pick in 2006.
How do you feel like you played last year?:
"Just like every year, I myself always have super high expectations on what I want to do. I've obviously gone back and watched all the games and evaluated myself like I've done every year in the past. I definitely think I left some plays out there. I'm not really a big stat guy, but I'm sure my stats didn't really match up as well as they had in the past. But I just try to take advantage of any opportunity I can get. One thing's for sure, I don't think as a team we're going to let another season like last year slip away."
What was going on in the defensive meetings in terms of assessing the unit's play throughout the year?:
"Obviously when you're winning and your offense is playing as well as it did, they covered up for a lot of things that we as a defense weren't really nailing down the way we should have. But I think each week we felt like we could turn the corner as a defense and put a full game together, but we could just never really put four quarters together in a game. A lot was made of how many yards we gave up, but as a defense we could care less about yardage, we only care about points. But the truth of the matter is we gave up too many points as well. … We've been hard at work now for a couple months trying to figure that out and we're definitely going to get it going in the right direction."
Has there been discussion about needing a better pass rush?:
"I think it definitely wasn't something that we sat there and thought about every day or brought up every day, that we need to get more of a pass rush. But as a defense, if you look at all the great defenses in the past, they're getting a lot of pressure on the quarterback — not only just sacks, but making the quarterback get out of the pocket and move around and throw with guys in his face. We didn't do that enough this year. We know we have some of the best DBs in the NFL, so when we can make the quarterback feel stressed, we can get a lot of turnovers and do a lot of good things."
Has your role remained the same since your career began?:
"It changes minute to minute, really, our roles do, and my role. It just depends. Each week we have different gameplans going into each game where I might be asked to do a little more or a little less. … As of right now, June 5, we're more working on fundamentals and doing things and making sure when we go into training camp we have this defense [down]. … We want to make sure we know it inside and out."
On the need to tackle better:
"That was brought up every week. We evaluate every single part of every game we play in on the Monday right after the game. … I think that was definitely something that kept coming up. We worked on that a lot last year and worked on it a lot this year already. But when it comes down to it, it doesn't matter what we do in practice, we've got to find a
way to take it to the game field."
Are you aware of debates being had about whether you were worth the draft pick you were taken with?:
"I'm not really aware of a whole lot of it. Obviously when I do interviews like this, guys like you usually ask me about it, but I'm not bothered by it at all. I know we're out there in the public spotlight. … Regardless, whatever happens, I'm going to hold myself to a lot higher standard than anybody else will."