2011 NFL Draft Recap: Julio Jones Interview After Atlanta Falcons Pull Off Stunning, 'All In' Trade with Cleveland Browns
What a weekend it was at Radio City Music Hall in New York City.  The 2011 NFL Draft kicked off with a bang when commissioner Roger Goodell was booed heartily by the pigskin-loving diehards in attendance. Then over the course of the next three days, there were surprises, dreams fulfilled, head-scratching decisions, and in one instance, one hell of a gutsy gamble. That would be the decision the Atlanta Falcons made in round one on Thursday night to move up from No. 27 all the way to the Cleveland Browns' spot at No. 6 in order to ensure they drafted Alabama wide receiver Julio Jones. The price tag to move up that high? Oh, just their first, second and fourth round picks, as well their first and fourth round selections in 2012. The rationale was that Atlanta felt they were close — real close — to breaking through and winning it all, and that the addition of a marquee impact offensive player like Jones would be enough to push them over the edge. While I applaud bold, calculated gambles that defy 'conventional wisdom' (read: excessively conservative at times), I can't say I necessarily agree that Atlanta is right there on the cusp of Super Bowl glory. We shall see, but regardless of what the lasting impact of the trade is in terms of sacrificed future draft picks, it's a safe gamble that Jones will develop into a legitimate,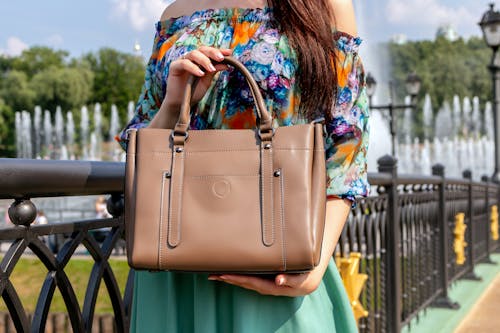 Pro Bowl caliber player for Matt Ryan and the Falcons' offense.Jones joined 790 The Zone in Atlanta to talk about being thrilled to join a winning team with an identity in place like the Falcons, playing alongside guys like Matt Ryan and Roddy White, if he feels any pressure to deliver considering how much the Falcons gave up to be able to move up and draft him, not being a diva type of player, particularly not as a wide receiver playing for Nick Saban, how he feels like he can improve every aspect of his game in order to prepare for the heightened competition at the NFL level, hanging around the draft long after he had been drafted until his close friend Mark Ingram finally had his name called by the New Orleans Saints, on ESPN showing highlights of his dropped passes in college right after he had just been the centerpiece of a massive trade, and how he expects to be back at 100 percent physically this coming weekend after a long and productive rehab.
On his initial reaction when he learned about being headed to Atlanta:
"I was very excited. Just going to a team that's already established an identity for themselves, they're a winning organization."
On being excited about playing with guys like Matt Ryan and Roddy White:
"Oh yes sir. Defenses, they can't double. They're going to have to pick who they want to double throughout the course of a game. So you know, both of us are explosive players."
On [sarcastically] being asked about there being no pressure on him to help lead the Falcons to SB glory considering how much they gave up to be able to draft him:
"That's everybody's goal — to go out and win a Super Bowl. I love winning and this is a winning organization, I came from a winning organization, and we're going to try to continue that."
On not being able to be a prototypical WR diva when Nick Saban is the boss:
"No, not at all. But I didn't grow up as no diva either. I used to play running back, so I guess I have that mentality — just hard nosed."
If he's had a chance to talk to Mike Smith or any of the other coaches about what they expect his role to be this coming year:
"Oh we just talked briefly. I just told him how happy I am to be a part of the organization, and he was happy to have me here. So we didn't really talk that much, but we'll talk a little later."
Had he thought about almost being picked my Cleveland, and more seriously, how nice it will be for him to play in the south close to where he grew up in the Gulf coast region:
Ah, yes sir. It's only five hours drive away from my original hometown in Alabama; it's only three hours, two and a half hours from Tuscaloosa, and I have a friends and family there as well. So I'm very happy about that."
What he feels is the one area of his game needs the most work as he joins the NFL:
"Everything, beacuse everything is so much more precise at this next level. Running routes, getting in and out of breaks, catching balls, reading defenses — I think a little bit of everything coming to this next level."
On being selected that high only to have ESPN show highlights of him dropping balls while the analysts discussed the pick:
"Hey, but I must have been doing something right! I was the only guy that they tried to blow up like that, but hey, I dropped it, I dropped it. I just try to get the next one, man. I had to teach myself to play fast but don't hurry. I made a mistake then and I had to correct them. And I did. So I'm happy with myself."
On hanging around Radio City Music Hall until Mark Ingram got selected, and what he can share about his relationship with the 2009 Heisman Trophy winner:
"Oh man, I love the guy. He's like my brother. I told him I was there for him. I looked over there and I saw his head down, and I told him it was like the same thing when he was coming out of high school — he was a little underrated and he comes to college and he wins a Heisman. So I told him the teams who looked over you, just make them pay and continue to work hard."
When he expects to be back to 100 percent physically and working out:
"Next Saturday I'll be full speed running. I've been running in the pool getting rehab, but next Saturday I'll be good to go."