NBA Draft:
Derrick Williams Trying to Stay Humble and Calm Despite Hearing About 'New Trades Every Day'
You don't need to research every last NBA Mock Draft to confirm that Arizona's Derrick Williams will be one of the first few players selects in Thursday's 2011 NBA Draft. The general consensus is that the Minnesota Timberwolves will take Williams with the No. 2 pick. If Williams is not selected first, his ultimate destination and future becomes a lot more murky than simply which one of the teams picking in the top five calls his name.  Why? Well, there have been all sorts of rumors about the Minnesota Timberwolves attempting to trade their pick at No. 2 pick to a variety of teams. The talk Monday was an attempt to make a deal with the Lakers, though most seem to think that idea has fizzled. Williams himself says he hears a new trade rumor every day, including potential deals involving the Pacers and Wizards.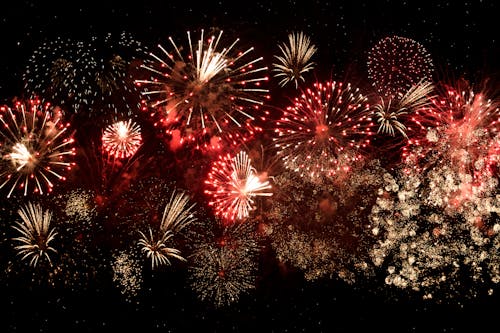 We'll have to wait until Thursday to find out where Williams is headed, but whoever winds up with him on their roster ought to feel mighty good about themselves.Derrick Williams joined ESPN Radio with Scott Van Pelt and Ryen Russillo to discuss howmuch thought and care he's putting into where and how high he's taken in Thursday's NBA Draft, his breakout college games as a freshman against Wisconsin and Duke, the different trade scenarios he's hearing during the lead up to the draft, why picking up and moving to a new city doesn't sound completely foreign to him, how he sees himself being utilized at the next level and his impressions of the the draft process viewed in its entirety now that it's almost over.
Does it matter to you what pick you are Thursday night or are you just happy going near the top?:
"I'm just really excited. Whether it be one or two, it really doesn't matter to me. I'm just blessed to have this opportunity. There's a small percentage that actually get to be in the talks of a one or two pick."
On his breakout games against Washington and Duke:
"I think those are probably my two favorite games, the one against Washington where I had a block.A lot of people were just worried about my offensive game but to win a game on the defensive side, that was pretty amazing. And whenever you play a team like Duke, you always want to play your best. They're one of the best programs in the whole nation. For me to have 25 points at halftime, I still can't believe it. To have five 3s, the whole time I'm thinking, I really have 25 points right now? It's crazy."
What are the different scenarios he's heard in terms of what happens at the top of the draft?:
"I hear a new thing every day. People say they heard something about the Pacers and Roy Hibbert. I hear Pau Gasol, if I go to number two, me and Kevin Love to the Lakers. I don't know about that one.Something about the Wizards. I hear about new trades every day, but I just try to stay away from that and whatever happens on draft night is going to happen."
Is it strange to think that soon you will be picking up your life and moving to a whole new city and you don't know where?:
"It's kind of like in high school. I was going to college, going to USC, kind of down the street, only 20 minutes from my house. All of the sudden I decommit and I have the choice to either go to Arizona or Memphis. … I'm from the L.A. area and either way I'm going to be on the east coast. It's a whole different lifestyle out there. It's the opportunity I have right now."
How do you see yourself being used at the next level?:
"Nowadays there's different types of 3s and 4s. You have hybrid 4s, combo 4s, like Lamar Odom who can get the rebound and push the ball up the court. … I'm a combo forward. I can do many things on the offensive side. Even like Dirk Nowitzki, he's a forward, but he doesn't sit in the post all game. He shoots perimeter shots all game. There's just different types of forwards in the league right now that I think I can take advantage of."
Has the draft process been fun?:
"Out of high school I was barely in the top 100. So I wake up every day and it's crazy just to be in this situation. You wake up and turn ESPN on and it's right there. I think that's the amazing part of it, but I'm always staying humble and thinking of it as a blessing."