2009 Red River Shootout: Texas vs. Oklahoma
by timgunter
The Red River Shootout is one of the best rivalries in college football. As you know, Texas and Oklahoma are border states and they really dislike each other. Like other huge rivalry games, ticket sales are split right down the middle and each school's fans are split at the 50-yeard line which gives it an interesting dynamic. The game obviously has Big 12 South championship implications and the winner of this game usually goes on to be in the BCS title hunt as well. A nice stat that I read on this rivalry was that since one or both teams have been ranked in the top-25 60 out of 65 times. That is an incredible nugget of information and goes to show you how legit the football programs are at both of these schools. Saturday will be the 11th time that Bob Stoops faces off against Mack Brown and Stoops has gotten the best of him. Stoops has won 6 out of 10 games against Brown.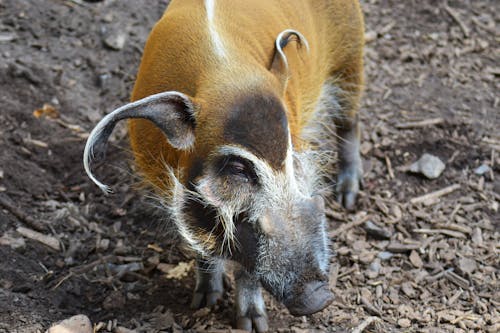 This year Texas comes into the ball game with a #3 ranking and quite frankly, they haven't played anyone and shouldn't be ranked as high as they are. They will need to beat this Oklahoma team by at least 2 touchdowns to make a name for themselves. The interesting matchup will be Colt McCoy vs. Sam Bradford. Bradford, coming off of a shoulder injury, will have to manage the game and utilize their 2-headed running game if the Sooners want to get revenge for last year's loss. Colt McCoy will have to continue where he left off in last year's game where he completed almost 80% of his passes and get the ball to their potent wide receiving corp. This game will no doubt be an instant classic and if I were a betting man, I would put my money on Texas. Bob Stoops and Mack Brown joined ESPN Radio with Mike and Mike to talk about the rivalry game, what they have learned from Colt McCoy throughout the years, and whether they change game preparation during rivalry week.
Bob Stoops On how much is game planning vs. knowing the opponent going to be a factor playing Texas:
"That is what it is. You are right. This was a great rivalry for so many years being border states. They put us in the same division and the same conference it just heated it up that much more when you are going after your conference championship. And you are right, you really are familiar with the players, with the teams and it does get down to making plays, executing and making plays when you have opportunities."
On how Bradford looks to him:
"He looks really good this week. You know just having another week of preparation and throwing the football. I think for sure that he is just more confident in himself now having gone through all of that last week without any discomfort the next day. I feel good that he will be a little bit sharper and be better this week."
On how much he talked to Bradford about the shoulder injury and his future NFL career:
"We have got opinions… First of all, the doctors, trainers and so many doctors can really give him that evaluation of what your future looks like for your shoulder not I. I can't do that, but I think he found a lot of comfort from them. He found a lot of confidence from talking to a guys like Eli Manning who have gone through it. Dan Marino and so many other guys have gone through it. Chuck Long visited us last week just watching some practice. Chuck Long went through it… But hey look we all come back from these. I think as much as anything we didn't push him back too soon where he would have changed his throwing motion and more discomfort. I think everybody to this point has avoided all of that."
On what he has learned about Colt McCoy from playing him over the years:
"He is an excellent player. I think what was so noticeable a year ago was that he changed his physical nature as far as he just looked a lot stronger overall. His body just developed so much more and that is natural from a young guy as a freshman to a junior and senior and I felt a few times even overall that he had gotten quicker with his feet. I really noticed physically how much he had changed from the first couple of years."
On preparing for a rival and how the week seems to be a little more intense:
"There is no denying that there is a little bit more intensity and focus. The players understand. You know for the last 10 years there has been one of us to represent the south division in the Big 12 Championship game… That is winning your conference and winning the Big 12 Championship is kind of where your season begins. So this is a huge step in getting a chance to be that representative and have a chance for that championship."
Mack Brown On the type of music he is playing in the locker rooms:
"Well I am not sure what we are pumping. We have changed a little guys. We are pumping something different about every 20 minutes so we are getting them some culture."
On whether in a rivalry game that it's not about what the other team does it is about execution:
"I really do. We have been here 12 years now. So here we are going into this game and I guess Bob is going into halfway through his 11th year in Oklahoma. A lot of the coaches have not changed on the staff. So you are looking at knowing so much about each other that what you try to do is make sure that you don't second uses what they are going to do to a point where you get yourself in trouble because there is a lot of familiarity between these two schools."
On whether he changes the preparation against Oklahoma or tries to keep it as normal as possible:
"We try to keep is as normal as possible but it's not normal. I mean you went through that Mike with USC and Notre Dame. It is just different. You got a pep rally. The kids know that. You have got media packed from across the nation. When you have got your press conference on Monday, you have got everybody on campus stopping you and talking to you about the game of the week where last week they weren't. Next week they won't talk as much so really you have to do a better job coaching the week before and the week after as far as the surrounding stuff. The circumstances leading up to this game really get your guys ready to play and thanks goodness Texas and OU has gotten back to the nation's elite so this game is special again. When we got here, when Bob got to Oklahoma it was really just a game that was important regionally and now it is back to the national scene."
On whether he expects some differences in Sam Bradford's play just because he has been off of the field:
"I expected that and I was able to see a little bit of the game before I went out to our game on Saturday. Obviously we have been able to watch this video from last year's game with us, from his first half against Brigham Young and the ball game with Baylor and very honestly I didn't see any difference. If you had not seen him get hurt in the opening game, I thought he played outstanding on Saturday. It gives them a huge lift coming into this game."
On Colt McCoy's growth throughout the four years:
"I mean he is just unbelievable. You go back to his first year and he is following Vince Young and he has got an older team around him but we have always said that it is very difficult for a young quarterback to play in this atmosphere in this game. He walked in there and won it the first year. He has done an amazing job for us and he has really enjoyed this game. He is comfortable in this game. He loves it. He looks forward to it. He stays upbeat all week and it is fun to watch him. In fact, I didn't realize that he has won this game 2 out of the 3 times he has played in it as a starter. Only Bobby Lane and Peter Gardere here have won the game 3 times against OU in their career. So he has a chance by playing well and winning Saturday to out himself in another spot in the elite Texas football categories." Bob Stoops and Mack Brown preview Oklahoma/Texas with Mike and Mike (Stoops 24:10 into podcast with Brown following him)